Client Success
It seems ridiculous but when you change the way you look, the way your life looks changes too!
Hear it for yourself from the thousands of women I helped make their dreams come true and how to live a fulfilled life grounded in self-love and empowerment.
Client Before & After Photos
#SelfStyled! Each one of these ladies styled themselves using the principles I teach inside my signature programs.

Jasmine
Jetavia
Donna
Bix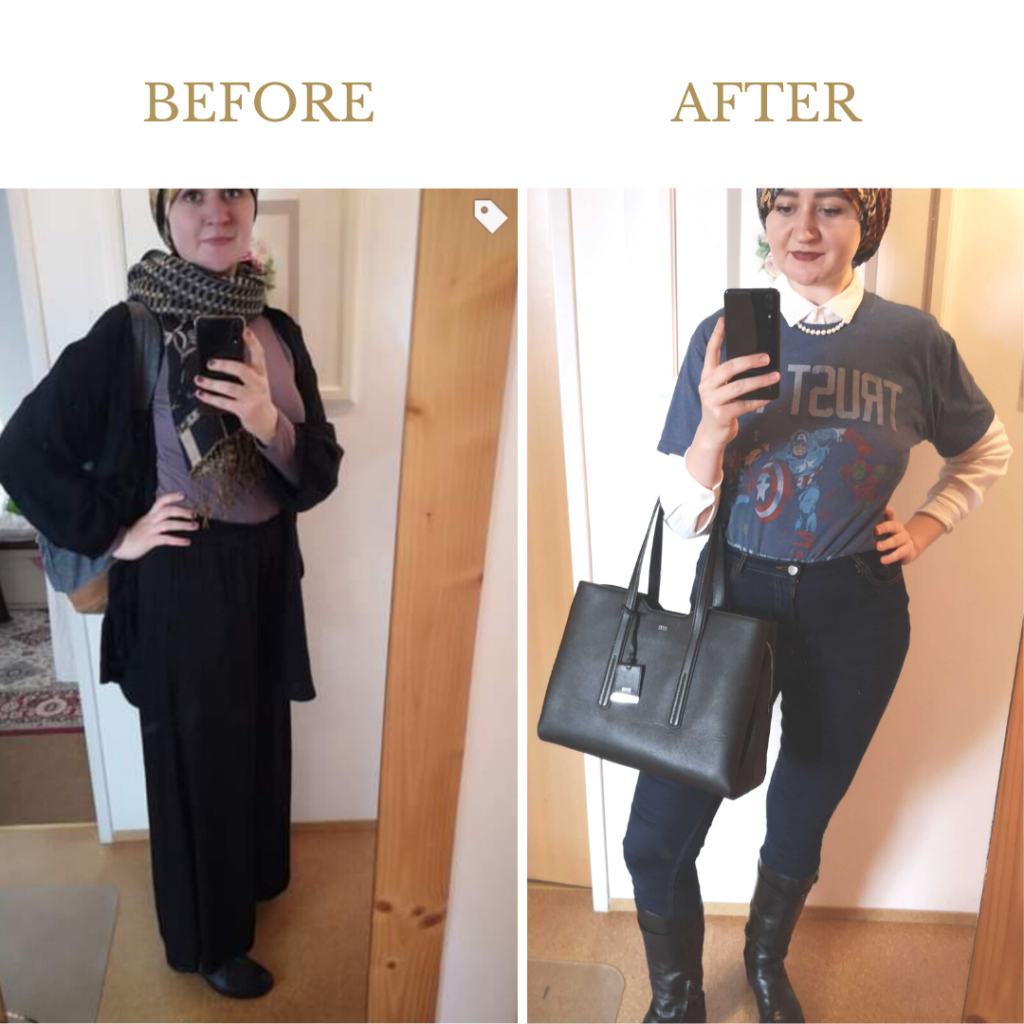 Zuzana
Karen
Delondra
Shannon
Christina
Nancy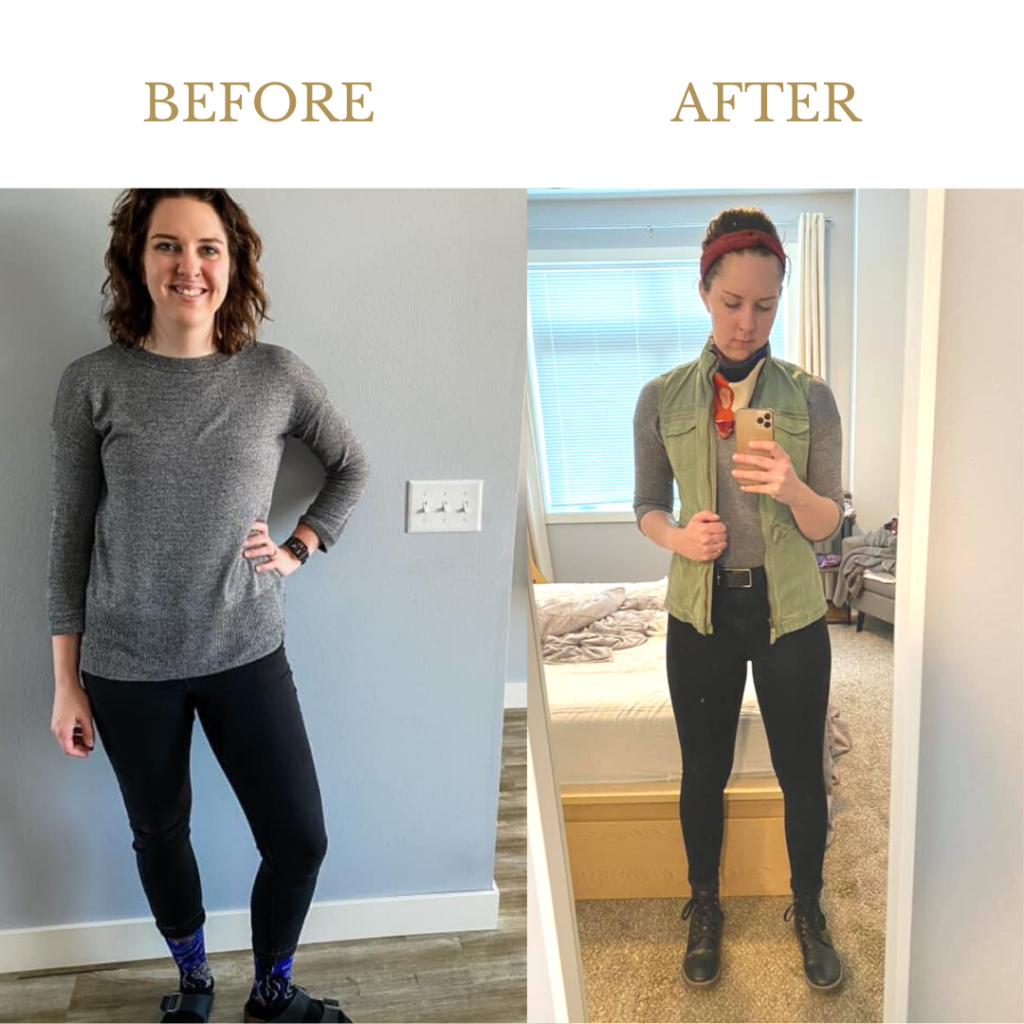 Emi
Kate
Patricia
Laura
Nisrin
Jasmine
Debra
Shannon
Marisol
Katie
Connie
Testimonials
Personal Style University and particularly the Love You Body Style Challenge helped me see myself, my whole self, as the strong and beautiful woman that I am. Going through the process of changing my mind and my attitude towards style flipped a switch inside of me. It reminded me that what I put on my body sends a message to people of my innermost dialogue. That I don't have to hide behind unflattering and uncomfortable clothing. I have a totally different approach to shopping now and have so much more confidence in all areas of my life. It's really more than just clothes, it's the reason why you wear the clothes. – Jasmine
Thank you! Your styling advice compelled me to think differently and, of course, dress differently. Now I developed a liking for my own wardrobe. Thank you once again. – Satabdi
Blown away! You changed my perspective. I'm attending a women's robotics event tonight and was planning to wear something "blah" Then I thought no, Lauren is straight up spending time for women not to do this to themselves anymore. So I am wearing a baller combination with heels that I feel powerful in.  Thank you. You have touched so many but especially this mama who is out now to take over the world in robotics (generally a man's world nonetheless!!) – Divya
I receive countless complements from my love ones, coworkers and from people I don't even know on how good I look. This hardly EVER happened to me in the past.  My confidence is through the roof and still climbing. I highly recommend this unique, exciting and life changing course to anyone looking to discover and improve their sense of style. – Jetavia
Every once in a while, like today, I feel like a million bucks. I never felt that way before meeting Lauren. – Credenece
Lauren changed my entire view on fashion and shopping. Every piece I bought so far is well worn and loved. Unlike before when I bought the odd pieces that did neither fit the rest of my wardrobe nor my style. Thanks a million for putting Personal Style University together! – Rahel
You have improved my quality of life in so many ways. Just to find you and Personal Style University, and to learn that everyday "normal" people can have access to all that you offer. Not just a game changer, it has truly been a life changer!– Charity
Lauren , your work and mission to empower women resonate with me completely. I am in the middle of treatment for breast cancer, and I joined Personal Style University as part of my self-care regime. Over the past 2 years I have moved across the country, got my dream job, got divorced, and then was diagnosed with breast cancer. But I forgot that I'm a BOSS and that I have a calling for helping women and creating peace in the world. My body has changed. I lost my long hair, gained 15 pounds from chemo. I am nearing the end of chemo and radiation now. My hair is growing back, and I'm finally able to walk again. I'm going through a major transformation.
That's where you entered! You lifted me up, and made me remember my goals. And brought back joy in my life through style and some self-reflection when I could have nose dived into feeling sad about the state of my appearance. I remembered that as the director of a women's rights and international security program, conveying feminine power is the most important thing to do, and very difficult. So, thank you for your fabulous work.  –  Sahana
Client Makeovers
Delondra – TV Writer
Katie- Computer Engineer
Katie E- Director
Adrienne- Lawyer
Shannon- Documentary Producer
Sayeh- Creative Director
Alegre- Writer
Katherine- Screenwriter