AFTER COMPLETING THIS WORKBOOK YOU WILL: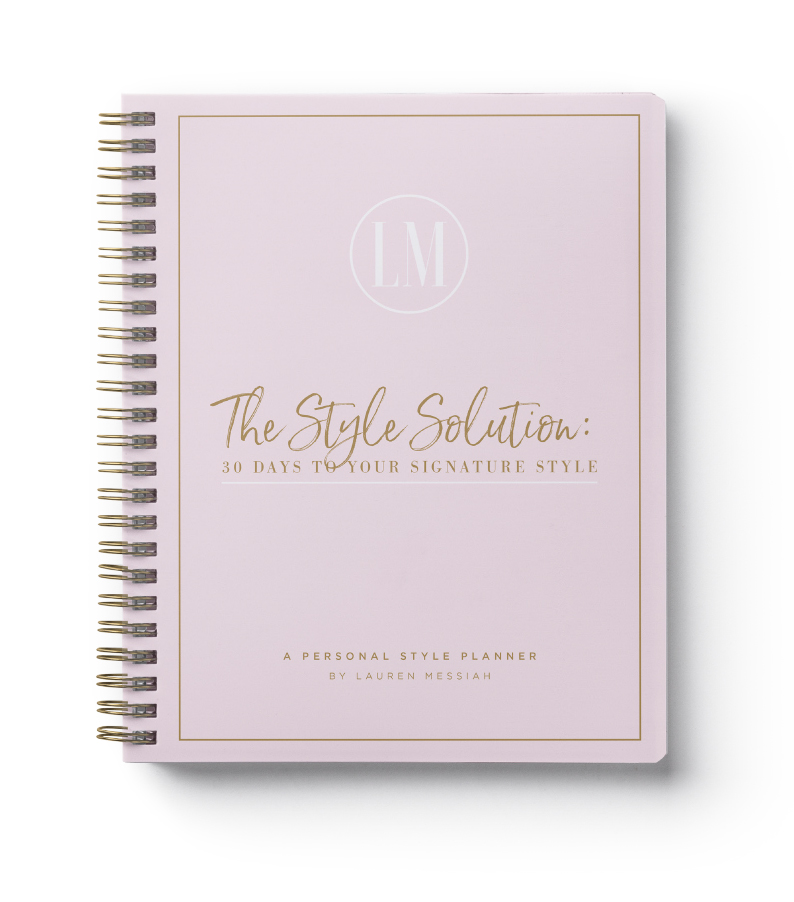 SAVE MONEY WHILE SHOPPING!
You'll create a shopping budget, a prioritized shopping list, and a plan of action to follow before stepping inside a store.
---
Work through what's really holding you back in the style department. I call this STYLE THERAPY and boy does it work.
---
CREATE A FUNCTIONAL WARDROBE with the Deluxe Edition of my Ultimate Wardrobe Checklist! It's the mother of all checklists.
---
GAIN ACCESS to lists of the best stores, brands, and boutiques, as well as a detailed glossary of every fabric and garment you could ever dream of. #KnowledgeIsPower
---
STYLE CHALLENGES to push your transformation so you reach your highest potential.
WHAT'S INSIDE?
A GUIDE TO THE BEST STORES and clothing brands broken down by budget
---
RESOURCES AND LISTS to help you discover useful style inspiration.
---
GARMENT AND FABRIC GLOSSARY so you can better understand what you're putting on your body.
---
30 DAY LOOK BOOK TEMPLATE for you to plan a month's worth of outfits that reflect your new sense of style.
---
VALUABLE WORKSHEETS that will help you set goals, blast through personal roadblocks, and identify your style type.
---
SAMPLE OUTFIT FORMULAS and a fun template to help you create your own!
Save
Save
Save
Save
Save
Save
Save
Save
Save
Save
Save
Save
Save
Save
Save
Save
Save
Save
Save