Enter to win a Style Therapy Makeover Experience with Lauren Messiah
Did you catch me live today? If not, watch the replay on YouTube (click here).
Not in the mood to watch a video? OK, then read on …
I am seeking ten dynamic women who feel they deserve a little "style therapy."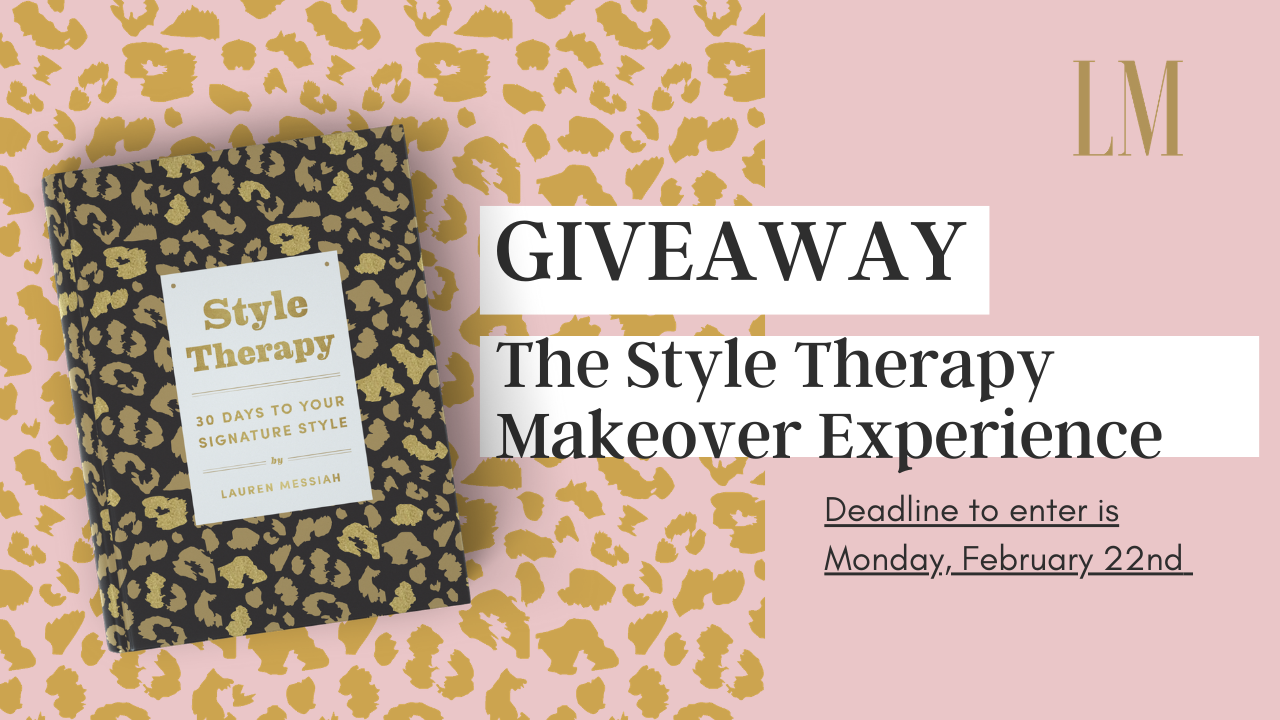 If selected, you will go on an epic 30-day transformative journey using an advanced copy of my upcoming book 'Style Therapy: 30 Days To Your Signature Style' with some pretty epic gifts to go with. By the end of the thirty days, you will look and feel like a brand new woman.
Here's what's inside the 'Style Therapy Makeover Experience' prize pack:
A signed advanced copy of Style Therapy: 30 Days To Your Signature Style
HP Sprocket portable printer
1-year membership inside Style Confidence Collective
Style Therapy stickers
Markers
Washi Tape
Style Confidence keychain
Mini ring light
iPhone/ Android microphone
That's well over $900 worth of prizes! You have until Monday, February 22nd, to enter. So jump on it.
Good luck 🙂