Revisiting the Relationship Between Our Bodies and Our Style
This past weekend I spoke at an event called Brand Boss Mixer for Bumble Bizz. Before any speaking engagement I create an outline, write out exactly what I want to say, and then proceed to throw that sheet of paper straight in the garbage.
Why? Mainly because I don't like using scripts (I prefer to speak from the heart), but I'm also not about to enter a talk completely unprepared. Not to get all woo-woo on ya, but I like to vibe out the audience and I definitely pull from real life experiences – and that experience could occur 10 minutes before I hit the stage.
So when I entered into Sunday's event I had my talk written out in my mind. The plan was to discuss personal style and how it relates to your brand as a business owner. Easy peasy. Related to the event, and I knew I could knock it out of the park.
Well, the event started at 1pm but since it was in Los Angeles (home of the flake) people didn't start rolling in until about 2/2:30. I mixed and mingled with the attendees prior to the start of the event, and a few of the women openly shared their personal style struggles.
One woman in particular stood out to me, we'll call her "Badass."
First of all she was stunning both on the inside and the outside. A mother of three with a very important corporate job, who also somehow found the time to create a second business related to cosmetics. In short, she's a badass – hence her fake name.
But …. her clothing didn't match her level of badass. She confessed that she has NEVER worn color. She wears black 24/7 – to work, to weddings, everywhere. Her husband and her children regularly comment on this. She laughed it off but I could tell that laughter was covering up a lot of pain.
So I broke her ass down. Live and in front of a crowd of people during the event.
I asked the audience if what she had on matched the way I described her.
They all said no.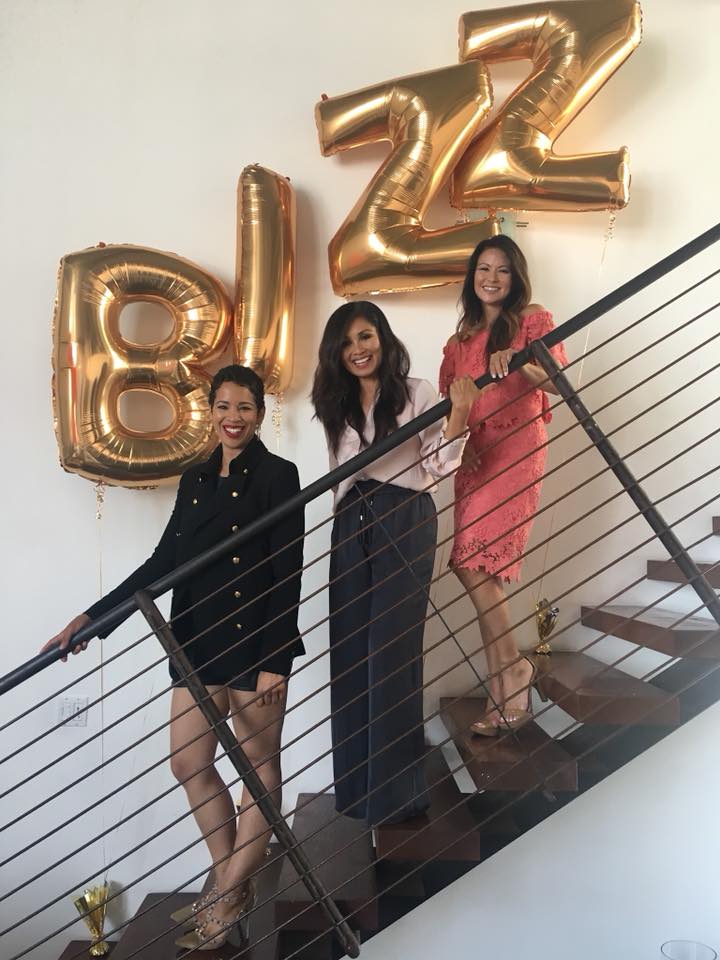 A woman in the crowd (who knew nothing about our private conversation) said, "You have such a cute shape and beautiful eyes. You should try wearing color."
That's when it all came out. Our brave badass confessed that she wants to wear white, she wants to wear color, but someone her size should only wear black.
WHAT?! That statement broke my heart.
If only she could see what everyone else could see. That she is amazing, beautiful, and has a cute shape. She is a woman who can and should wear white. Last I checked you don't need permission to wear anything.
The conversations at the event awakened something in me. There is so much work to do around our relationships between our bodies and our style.
If you were one of the thousands of women who participated in the 'Love Your Body Style Challeng' then you know we made some serious progress in this area, but there is still further to go.
If our friend the Badass only knew that a few simple styling principles would allow her to confidently wear white, imagine how much differently she would show up in the world?
She'd stop hiding behind black.
She'd be a better role model for her daughter.
She might even muster up the courage to say goodbye to corporate and hello to her own fulfilling full-time business.
After the event I gave her a copy of my book.
By the end of the night I received a video message from her. She was with her daughter, wearing a white top! She thanked me and told me the change starts now – she just needs to know the next steps.
The next logical step is learning how to dress your shape. The moment you realize this is not only important, it's life changing – it's your duty to change.
Change doesn't happen alone in a vacuum. Change happens when you put radical action behind your desired result. Learn, apply, change, and celebrate.
It's time to change and I'm going to help you do it.
My 'Love Your Body Style Challenge' inspired the hell out of me. Hearing personal stories from women regarding the bodies and how it has negatively impacted their style choices really lit a fire under my ass.
So I got to work and revamped my 'Dress Right For Your Body Type' program. I wanted to go deeper, I wanted to be more helpful, and I wanted to create a community around this 'Love Your Body' movement.
And that's exactly what I did.
This new and improved program now includes a private community where we can learn from each other and grow. I've also created some powerful guides that will empower you to make style choices that make you feel good in the skin you are in.
Because I believe in this movement so much, I've keep the pricing extremely low. There are no gimmicks involved, there is no time limit, but I do encourage you to take action NOW because this shit is important.
It just is.