BTS: Dodger's Fashion Show with KTLA

Last week I was on KTLA styling a Dodger's Fashion Show!
Let me start by saying this, I know nothing about baseball. The last time I watched a baseball game was in 2004. I was forced to go for a team building outing at AOL (I used to work there.)
Even though I'm not a baseball fan, I am always a fan of fashion. So I got to work.
I shopped the usual haunts – Big 5 and Fanzz for your run of the mill fan gear.
Then I hit Nordstrom Rack for some everyday items like jackets, belts, tops, etc. When it comes to stylishly supporting your team, you've got to mix and match.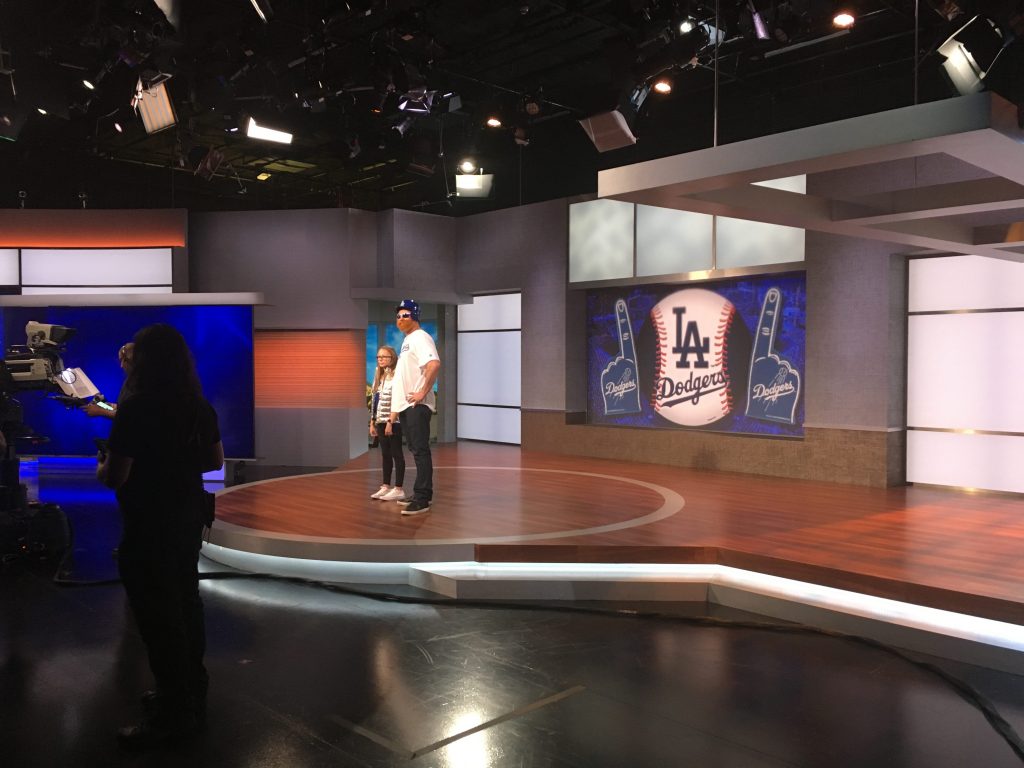 I really scored when some local Etsy sellers came through with their unique gear. Rosen Design Apparel contributed their skull tee shirts and INI Creations with their I Love LA tanks.
Of course no fashion show is complete without a full on Dodger's uniform look. So I re-created Justin Turner's look (beard and all) with the help of Amazon.

Such a fun time! Thanks for having me back on the show KTLA.