What's Inside My Bag
I thought it would be fun to open up my and share what's inside. Don't worry; I took out all of the trash, old receipts, candy wrappers, etc.
Don't tell me I'm the only one who's purse doubles as a desk and a trash can.

1.) Gucci Boston Bag
Who can say no to a classic? Scored this baby at my favorite high-end consignment shop, Luxury Garage Sale. They have another one if you want to be twins!
2.) Chanel Planner
The secret's out! I'm a planner nerd. I don't go anywhere without my Chanel planner.
My Planner!
3.) Productivity Planner
As much as I love my Chanel planner, this productivity planner is giving my planner a run for it's money. This planner is an absolute game changer. Get it on Amazon or at Anthropologie.
4.) iPad Pro
Sometimes my iPhone just doesn't cut it. I always carry around my iPad Pro (with the keyboard and the Apple pencil) so I can do what I need to do on the go.
5.) Balenciaga Wallet
I love this wallet, and honestly, it's probably time for a new one because I have worn mine out.
6.) Sunglasses
I can't do cheap sunglasses. I want to, but they just don't look or feel right on me. Right now I am rocking a pair of Fendi sunglasses that I found at Saks Off 5th.
7.) Deodorant Wipes
This was an impulse purchase gone right! I wear natural deodorant and you never know when it's going to crap out, so these wipes are an excellent back up.
8.) Hand Lotion
My hands STAY dry so I always keep a tube hand lotion in my bag. This brand is actually my favorite, totally need to order another tube.
9.) Electric Toothbrush
I have Invisalign braces, which means I have to brush my teeth nonstop. This little electric toothbrush has been an absolute game changer.
10.) Toothpaste
Marvis is a favorite of mine but I also swap out other for natural flouride-free varieties as well.
11.) Tom Ford 'Cherry Lush' Lipstick
The best red lipstick of all time. Seriously.
12.) Compact
When your iPhone "mirror" just doesn't cut it (aka selfie cam).
13.) Perfume
My signature fragrance is Blvgari 'Eau Parfumée au thé vert' but I keep little samples of new perfumes in my bag – never know when a new signature scent will introduce itself.
14.) Aquaphor
I have a tube of this because I just got a brand new tattoo!
15.) Caudalie Face Mist
I've been using this for years! It's refreshing and gives your face a little pick-me-up throughout the day.
16.) Headphones
Because I'm a podcast junkie. I use Beats by Dre when I fly and basic iPhone headphones when I'm walking my dog.
17.) Fidget Spinner
What started as morbid curiosity became a purse staple. I don't leave home without my gold fidget spinner.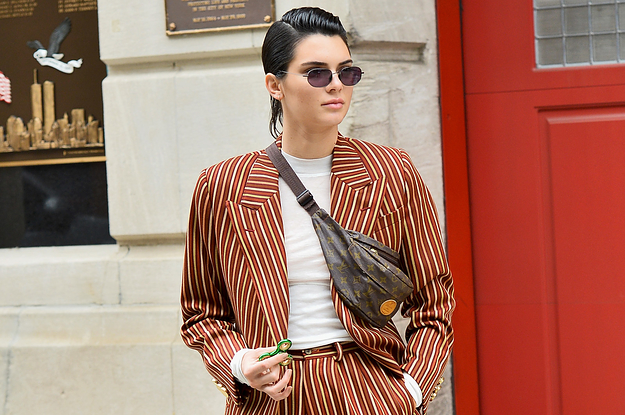 18.) Papillon Key Cover
I am obsessed with my dog – like I love that little creature more than anything in this world. So naturally I have a key cover with his little face on it.
What's inside your bag?
Save
Save
Save