Your Style Solution Has Arrived!
Exciting news … I wrote a brand new book, and it's finally available to purchase. This book is a serious master plan for your style. It's fun, it's actionable, and it works.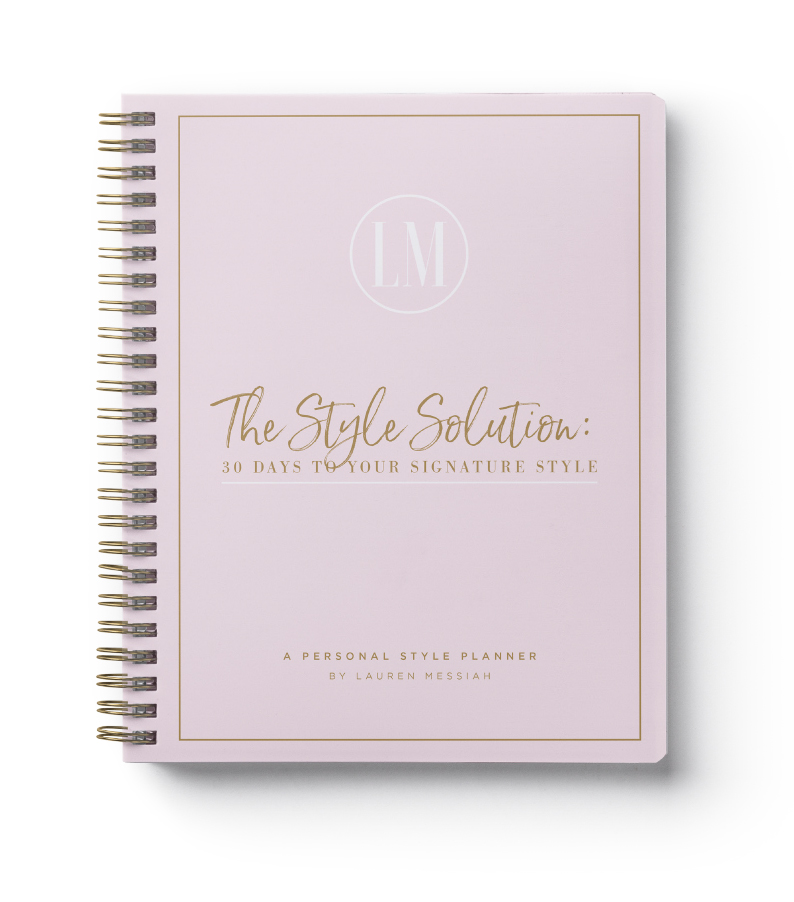 I created 'The Style Solution: 30 Days to Your Signature Style' for women who are ready to take style into their own hands. Women who are sick of trying to "figure it out" and are ready for a proven plan of action.
I guarantee that if you go through this book and do what it is says your style will change dramatically.
Before you order, let me give you the lowdown on what this book is and what this book isn't.
'The Style Solution' is a workbook, straight up. It's fill in the blank, it's answering questions, it's adding in photos and inspiration, it's tip-sheets, checklists, and resources.
This is not a novel, it's not a "real page turner" – it's work.
Fun work!
I want you to print this puppy out. I want you to add stickers. I want you to use your colorful markers.
This is style self-discovery and action plan to get your signature style created in the next 30 days.
If you want to read, don't buy this book (buy this one instead).
If you want to take action, have fun, and get your style in order – then THIS is your book.
I've been going through this workbook (yep, I use my own products) and I've been having a BLAST.
When you get your book send me a pic of it all printed out and pretty, and I'll shout you out on my Instagram page.
Save