Client Makeover: Real Estate Queen
I love it when a client comes to me at a pivotal point in her career. It is so cool to see women who have risen and are ready to have their wardrobe match their level of success.
With that being said, enter my latest client who I am calling "Real Estate Queen." Her career as a real estate investor seems to blossom overnight; she became so successful in her endeavors that she simply had to take things up a notch. That meant having a wardrobe that reflected her success. Shopping was also a major pain point for this client. Simply put, it's stressed her the f*ck out. She had worked with a stylist in the past, but she still wasn't where she wanted to be. This is where I come in …
Before
When I first met my client, 'Real Estate Queen' was not the first words that came to mind for me. Cute, sweet, nice, and young … those all came to mind immediately. PS- all good things, however, this woman had reached boss status, and her wardrobe was not reflecting that.
With a closet full of Forever 21, H&M, Abercrombie, and wholesale items from overseas – I had my work cut of out for me. A closet like this isn't uncommon in my line of work. The majority of them women I work with have spent so much time working on their careers; they lose themselves along the way.
Lucky for them, it's an easy fix when you've got me.
The Closet Cleanse
I offer closet cleanses as an add-on service, and this client wanted that add on badly. We spent 2-hours in her closet and got rid of the items that didn't reflect where she was going in life. It was no walk in the park for her, I could tell, but in the end, she was happy to say goodbye to the old her. After all, you have to get rid of the old to make room for the new.
Style Development
Whenever I work with a client, it's always a collaboration. I am never one to just put my idea of style onto a client's body. I want to know what they like, where they are going in life, and what makes them tick. 'Real Estate Queen' liked a lot of things, so the challenge was picking one overarching theme that worked for her new lifestyle as a business badass and infusing little hints of the other things she liked.
She liked the strong, clean, and slight edge in Victoria Beckham's style, which I felt was a good base theme to work off of. However, she was also feeling the feminine qualities of Taylor Swift and her current wardrobe had a slight bohemian flair about it.
Based on all of the information provided and my style intuition, this is the direction we landed on …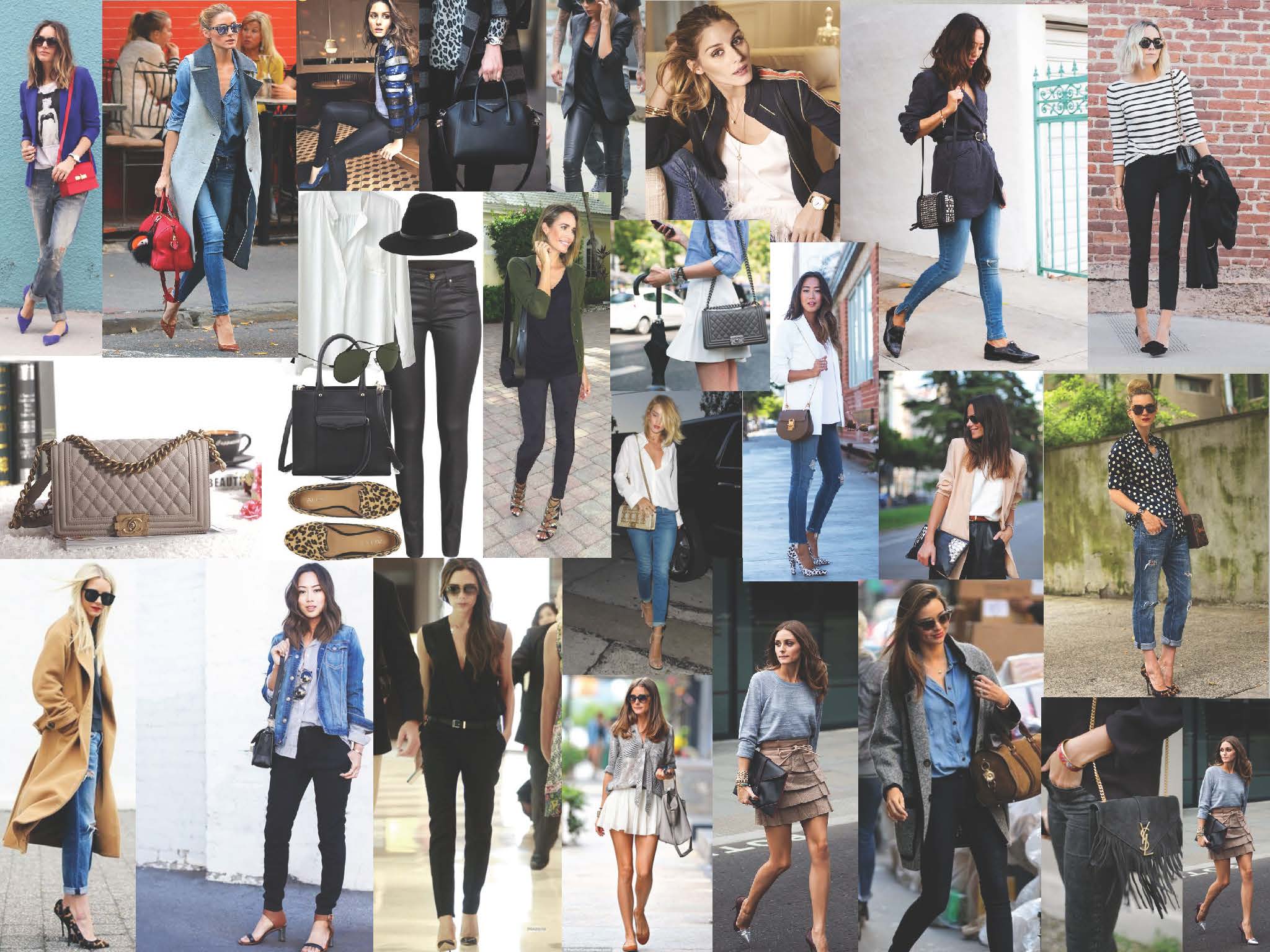 Shopping
For me, styling other people is a balancing act. Part of me wanted to nuke her fast-fashion wardrobe and just load her up with investment pieces, but because my client was so used to spending so little on each garment, I knew a high/low mix was the perfect solution.
I shopped both at in-person stores and online stores so ensure I'd get my client the best deals. Here is where I went …
The Fitting
My fittings are always a good time! 'Real Estate Queen' requested hip-hop music for her fitting, so we were jamming out to Drake and Future during the 3-hour experience. Per usual, she liked way more than we budgeted for. We made a few cuts but still ended up going over budget because a.) she loved it all and b.) it will keep her out of the stores until next season.
After
This fitting was super-special to me because I saw such transformation occur. Watching someone see and feel their worth in such a short period is pretty bad ass. Looking forward to working with 'Real Estate Queen' next season.
PS- The next day she got an adorable new haircut to match her new look!