Getting Deep: Love, Life, And Style
Love and style, as it turns out, they have a lot in common.  This is all news to me, as I haven't actually "dated" in a while.
Believe it or not, I was pretty awkward growing up. I won't go as far as to say that I was an ugly duckling because truth be told, I was cute as hell.  It was more of an inside awkwardness. At 4-years old I was rocking cute dresses and chasing boys, trying to get them to kiss me. However, if they were into it, I was quick to run the other way. It was my childhood version of playing hard to get.
In high school, I went through a dark phase. Sure I was a cheerleader but I was more into listening to Marilyn Manson and piercings than I was into being the typical cheerleading hottie. This resulted in a seriously small pool of potential mates.
College was basically a blur. I studied art, fashion design, hard partying, and sported raver gear on the daily. I found myself a bad boy boyfriend and it was on. Not your typical boy meets girl, boy takes girls on nice dates, boy meets girls parents, you know how it's "supposed" to go. It was more like boy brings a bottle of liquor to girl's dorm room, and a 4-year relationship was born.
My twenties weren't much better.  With an entire wardrobe of semi-revealing clothing from Betsey Johnson (I worked there for years) I was constantly attracting the wrong kind of men and scratching my head as to why. This resulted in a lot of heartbreak and confusion.
Enter my thirties, and I was finally starting to get a grip on things. I ditched my Betsey Johnson attire and started dressing more appropriately. I snagged myself a wonderful man, we dated, got a house together, and planned on living happily ever after – or so I thought. Life is constantly full of twists and turns, and after 5-years together we threw in the towel. We remain friends to this day but man I thought (and hoped) my days of dating were over.
They were not.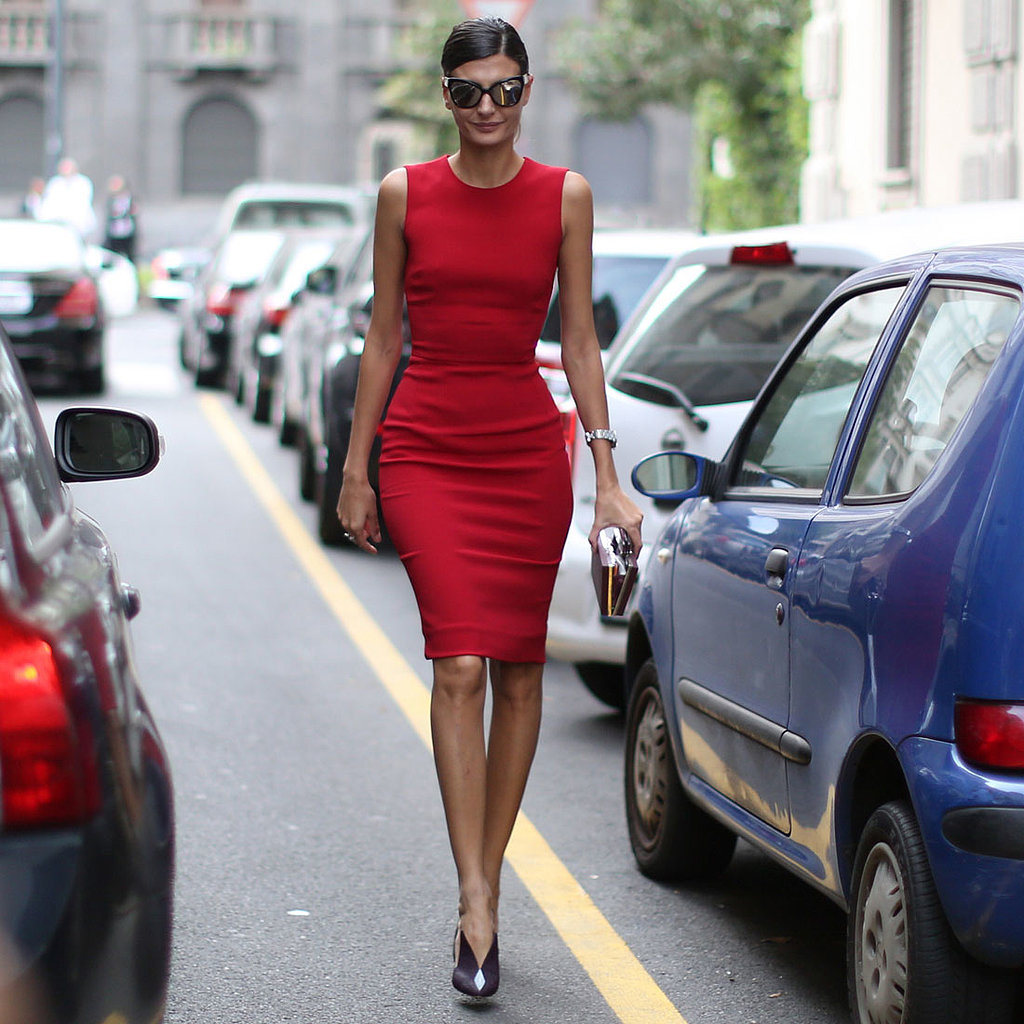 So here we are, a year after my break-up and I have entered the dating world as a single 34-year old woman. Oh and not just any 34-year-old woman. I am a business owner, make a good living, I am attractive … heck, I'm a catch! So why am I still single?
Dating is hard, y'all! Not one to back down to a challenge, I'm taking this dating business by the horns, and I'm doing it with style.
As I go through my dating history, it is easy to see how the way I was presenting myself affected what I was attracting. So what if I change my style? I can hear the cries of horror now.
I didn't say change myself. I said change my style.
The truth is, my style had changed to suit who I was then. Being in a long-term relationship I didn't need to dress in a way that garnered male attention. My man liked my edgier fashion-forward wardrobe – I liked it, he liked it and that is all that mattered.
During the first year of being single, I threw myself into work and dressed like the boss that I am. The problem is, that wardrobe worked for work but when I wanted it to perform double-duty for finding a man- it didn't work.
And duh!! Of course it didn't. Things became very clear to me that if I wanted to stop being single then I need to dress accordingly.
All of that backstory was to say this you all are coming with me! Yep. You are coming with me on my dating journey.  Why? Because style truly does play a role in all of our chances of finding a meaningful relationship whether we like it or not.
So stay tuned! Fun dating stories mixed with a whole lot of style are coming soon.
If you need help getting your dating attire in order, then I think you are going to love my new styling packages. Set up a call with me and together we'll work to dress your way out of Singleville in no time.