10 Ways To Wear A Short Suit
Last week I posted a video about how to dress professionally during the summer. One of the tips I shared and received some great feedback on via email (PS- are you on my awesome VIP mailing list?? Sign-up below this post). Short suits are one of the outfits I recommended, if your office dress code allows for it.
After that short suits were on my mind and I thought, lets take this trend out of the office this summer and on to the streets. Here is some outfit inspiration for ya …
1. In A Summery Color
What is more summery than the color melon? Looks amazing on any skin tone as well.
2. With a Cropped Top
If you have the abs for it, rock that crop top like there is no tomorrow.
3. In Tweed
For a very Chanel look.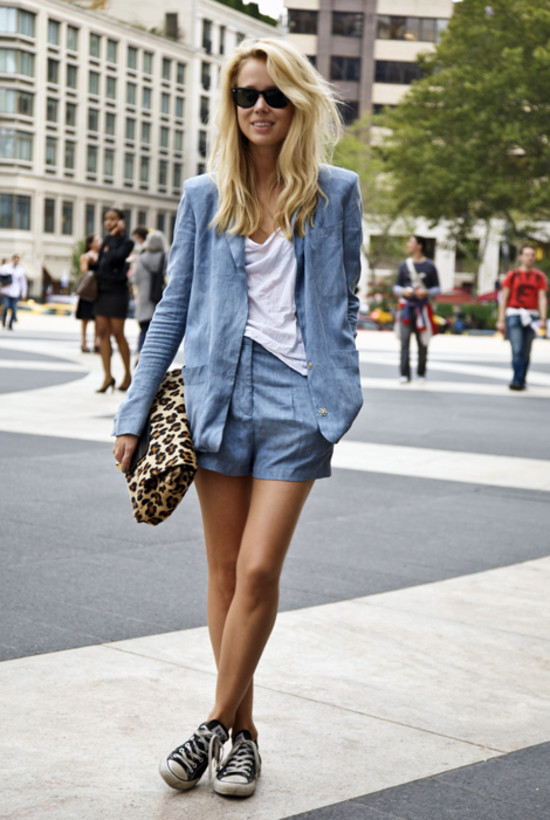 4. With Sneakers
Comfort for the win!
5. In a Crazy Print
I've always been a fan of this Helmut Lang ensemble.
6. With a Menswear Twist
Who says ties are just for the guys.
7. Pair It With Boots
Bam!
8. Get Extra Crazy With It
Wild print + crop top = crazy awesome!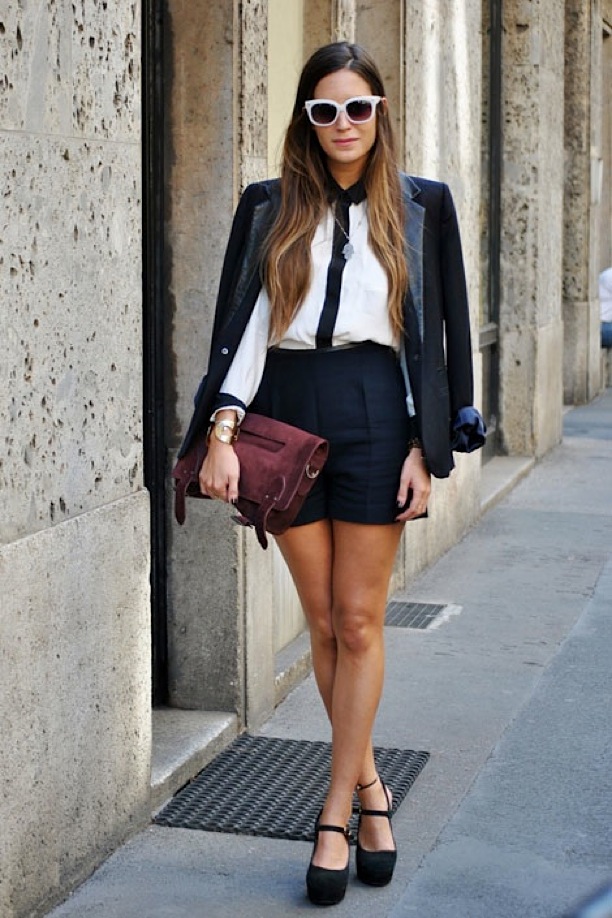 9. Go Pro
With a button down shirt and an all black suit for a more professional look.
10. In Plaid
Plaid is a winner every time
Would you wear a short suit?