Can You Make a Tee Shirt Softer With Salt?

I love a good old fashioned style hack. You see them floating around the internet all the time BUT do they actually work? The style scientist in me likes to find out if they do. After all a working style hack not only helps me but it helps you all and my clients too.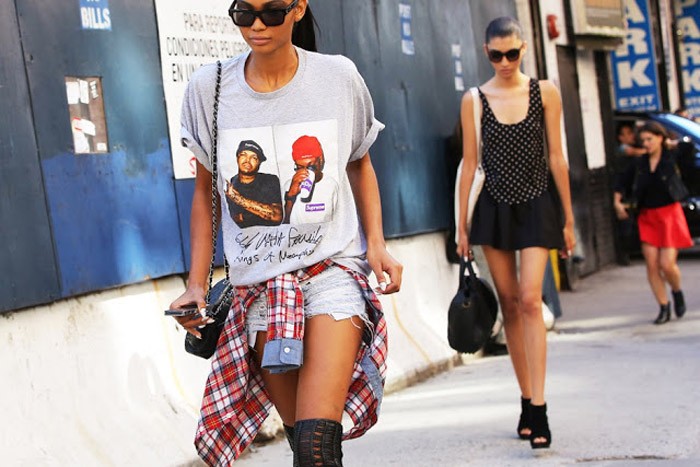 One of the hacks that I have been hearing a lot about is how to make your tee shirts softer with salt. It seems like every time I Google "style hack" that particular one comes up.
It got me to thinking, I like soft tee shirts and I pay a lot of good money to get a soft shirt. What if I were to take a cheap/not-so-soft shirt and turn into a super soft shirt with salt? So I took my butt to Target, got a 5-pack of Hanes boys tee shirts, some salt and went to work.
I tried two popular online methods and got mixed results.
Boiling With Salt
The first method was the boiling method. This technique involved a pot of boiling salt water. You fill a large pot with salt water (1 cup salt) and bring it a boil. Drop a wet shirt in the pot and bring it down to a simmer. Cover the pot and let it simmer for 45 minutes. When its finished, take it out and machine wash normals.
The end result? The shirt was super crunchy and not soft AT ALL. This method sucked and I would not recommend it at all.
Soaking For 3 Days
Method #2 is the soaking method. For this one you are to soak a tee shirt in salt water (1/2 cup salt, although I think I used a bit more) for 3 days. After 3 days, wash normally and wear.
The end result for this one was slightly better than the first method. It was kind of soft but nothing to write home about.
My recommendation? Buy a soft shirt and call it a day.