10 Ways to Wear a Band Jacket
I've got a new obsession and its called the marching band jacket. So stylish, so cool, so exactly what I need in my life. I actually just bought a cool one at Zara but am on the hunt for a real vintage one.
In honor of my new obsession, here are 10 ways to wear a band jacket …
1.) With Leather
How chic does this model look in her red leather pants and a more sophisticated version of a marching band jacket? So chic.
2.) With a Graphic Tee
Keep it simple with a graphic tee. Not sold on the sailor shorts and the shoes but she can pull it off …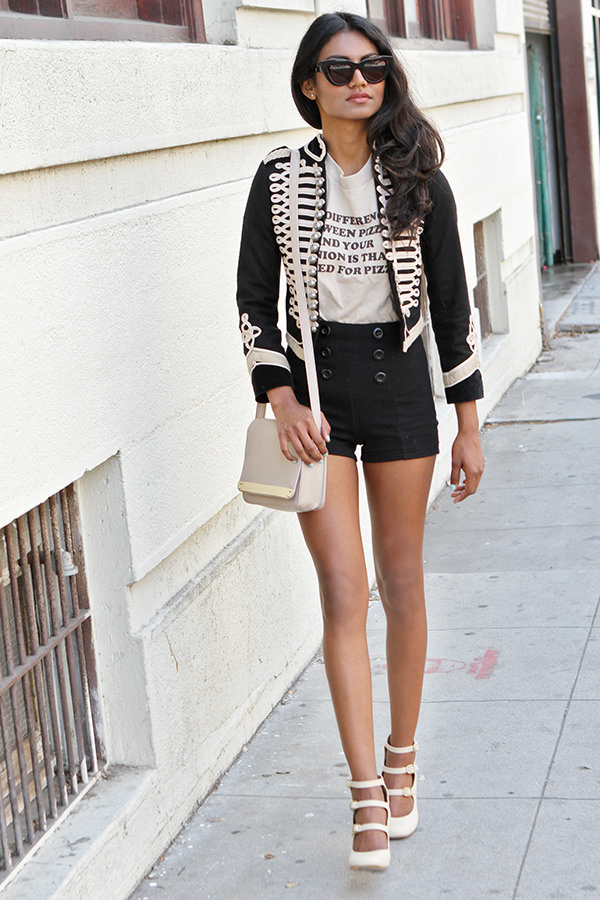 3.) With a Classic Black Tee
When in doubt but a black tee under it!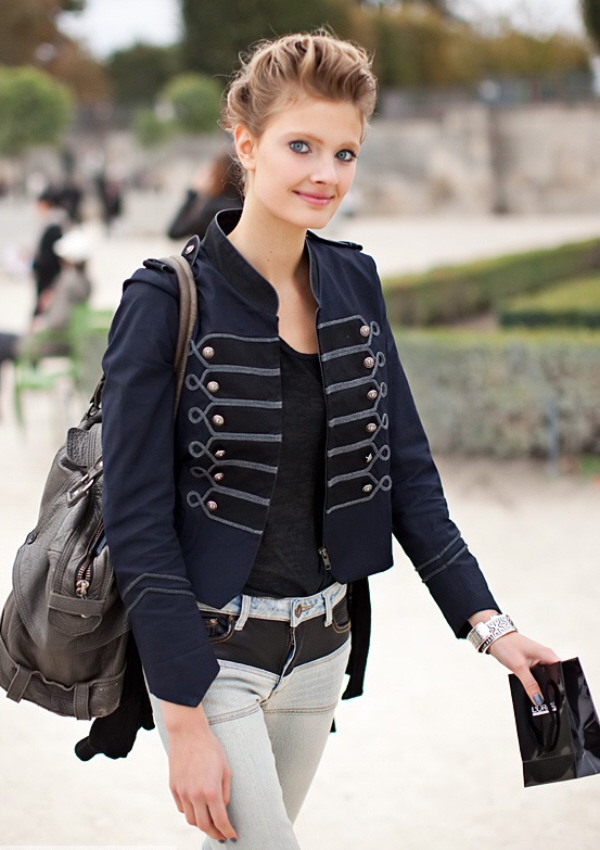 4.) With a Beanie
Dress it down with a slouchy beanie and boyfriend jeans.
5.) With Shorts
Regular shorts – not sailor shorts.
6.)  With Stripes
Channel your inner Hendrix with some crazy striped pants.
7.) With a White Tee
Same idea as the classic black tee – white works just as well.
8.) With a Maxi Skirt
Dress up your band jacket with a formal maxi skirt.
9.) With a Blouse
Fancy it up with a silk blouse.
10.) Buttoned Up
Close up your jacket for the ultimate band leader look.