5 No-Fail Looks If You Don't Have Curves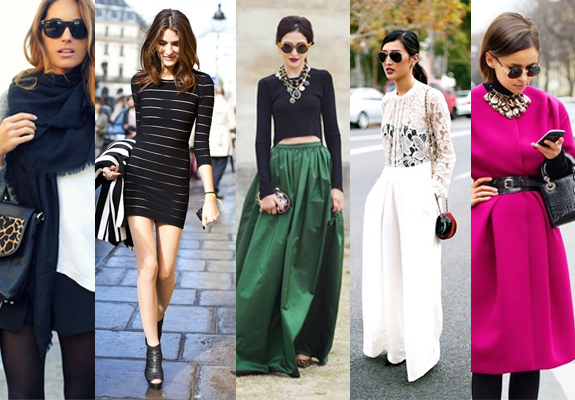 Dressing for your body type is probably the most important element when it comes to putting together a solid/ flattering look. Unfortunately it's also the most difficult part. With fashion magazines and style bloggers force-feeding the latest trends down our throats, it's easy to get caught under the style spell. That shapeless dress that Olivia Palermo made look so effortless and chic can quiet easily make it look like you ate an entire Thanksgiving turkey in one sitting. Not exactly what most of us are going for when we get dressed in the morning.
I am freaking stylist and even I can fall victim to this. Last week I bought the most fabulous and comfortable Prabal Gurung dress. The small was too big (uh, that never happens) so I got an XS … that was too big too. I decided to get it shortened but didn't get the waist taken in. I figured I could go for a baggy mini dress type of thing. Problem is, I have an hourglass figure. In person I looked cuter than a damn button. However in photographs I looked like a spaceship. I should have listened to myself and gotten it nipped in at the waist or belted it. Live and learn.
In this little blog series that I'm calling "5 No-Fail Looks For Your Figure", I will style up 5 looks that will you have your shape looking like its best self. First up is for all of my ladies with no curves. Enjoy …
 1. Try Horizontal Stripes
Just as vertical lines draws the eye up and down your body, making you look taller and leaner, horizontal move the line across your body creating the illusion of having curves. A striped top or dress will not only make you look incredibly stylish but it will also make you look curvier than you actually are. The wider the stripe, the more body you'll have.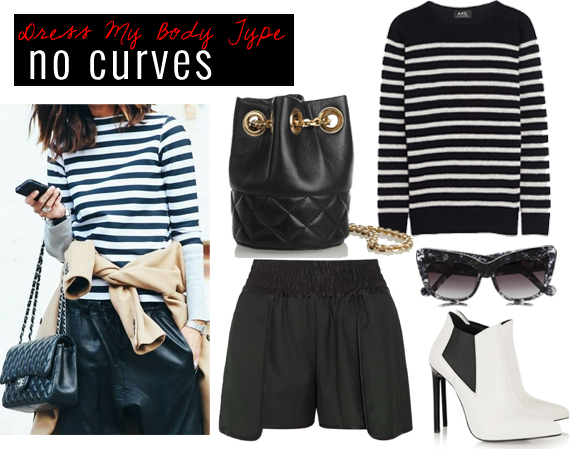 2. Ball Skirt
When you are lacking curves and want them, you can use additional fabric to your advantage. A exaggerated skirt paired with a interesting top or necklace can help fake an hourglass silhouette. You ladies are also one of the only body types who can successfully rock the voluminous trend without looking larger than you actually are.
 3. Layer It Up
Add a little dimension and depth to your look with layers. You curve-less frame welcomes the added bulk, so pile it on.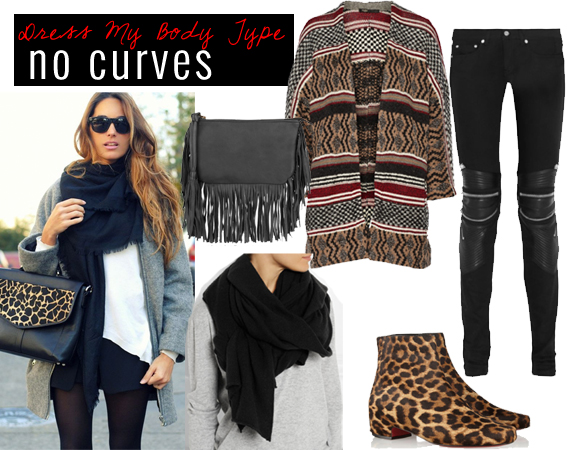 4. Wide Legs Pants
Skinny and slim cut pants can be great for girls with no curves but they can also be problematic too (if you can't fill them out). Enter, wide legs pants. These stylish pants are making a comeback and will add volume to your frame.
 5.  Belted Dresses
Belts are probably the easiest and most inexpensive way to fake curves. Belt a baggy dress for an instant hourglass figure.
What are your go-to outfits for your body type?