10 Ways to Wear Metallics
Last week I bought a pair of gold metallic J Brand skinny jeans, true story. They were only $50 at Marshalls and they were the exact cut/style that I like from J Brand. Those two reasons served as reason enough to buy a pair of gold metallic pants.
Then I got home and was like, "oh snap, how I am going to wear these pants!"
Lucky for my pants, I'm a stylist and I have already come up with a ton of different ways to wear them. In fact, I've already worn them once. They were a great way to add some visual interest into my fall/ winter wardrobe.
So spice up your fall wardrobe with some metallics! They are a shockingly easy and chic way to add a little flavor to your wardrobe. They might sound a little intimidating, but it's a lot easier than you think. Here are 10 stylish ways to wear metallics …
1. On Your Feet
Tip toe into this trend by wearing a pair of metallic shoes on your feet.
2. Shiny Outerwear
For the extra bold, wear a metallic  jacket or coat. I had a gold metallic trench in college, I miss that coat …
3. Dress it Up
Go big or go home with a metallic shift dress.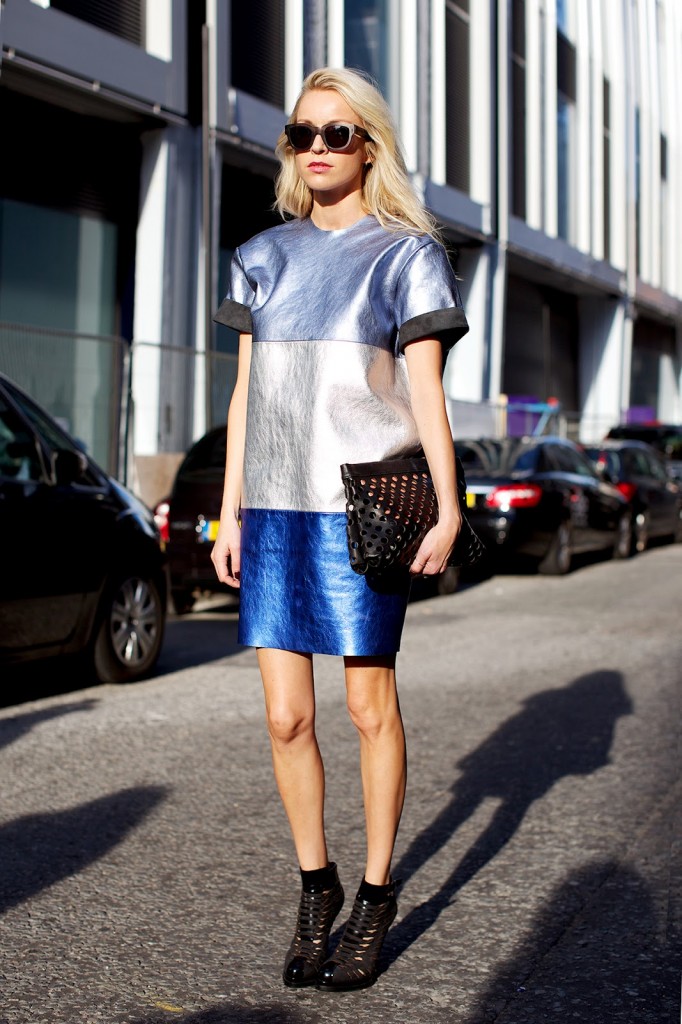 4. Tone it Down with Neutrals
Take the bling down a notch or two with a neutral like camel or beige.
5. White Out
Because silver + white = oh so nice!
6. Add Black
This is exactly what I did with my gold pants. Can't go wrong with black.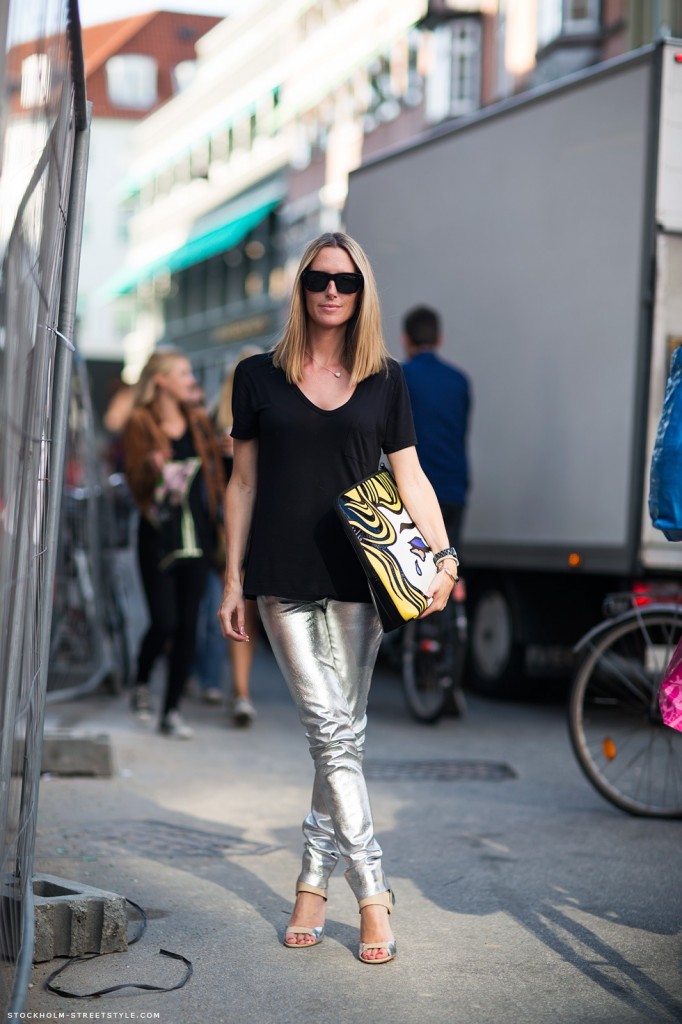 7. With a Tee
A graphic tee gets an instant upgrade when paired with a metallic.
8. Sneak it In
If you are really scared, then try wearing a metallic belt. Keep it simple, subtle, and a bit sneaky.
9. Beyonce-ify It
Just do whatever Beyonce does … But seriously, I like how she made her metallic pants super casual. Go, Bey!
10. Knit It
A cozy sweater paired with a cold-as-ice metallic makes for the most perfect pairing.