10 Ways to Wear a Poncho
I blame Burberry and Olivia Palermo for making me want a personalized poncho, like, really bad. How can a giant piece of fabric manage to make itself look so darn chic? I am just loving the idea of throwing on a stylish poncho on a crisp (well as crisp as LA gets) fall morning while walking my dog. Yes this girl must have herself a poncho, stat!
Interested in the poncho trend for fall 2014? Here are 10 inspiring ways to wear the trend.
With All Black
Ponchos can be scary. No one wants to have an Ugly Betty moment and wind up a fashion victim. Don't be a victim and do a head-to-toe black poncho look like my girl Olivia Palermo. So chic.
Or Screw It!
If all black is too boring and you don't mind taking risks, try something bold and fashion forward like Mira Duma.
Get Cozy in a Knit
Put grandma to work and her whip up a knit poncho for you. There is something very nostalgic about cozy hand-knit poncho but do try to keep thing modern with some slick shoes or dark shades.
Don't Fear the Print
Prints and ponchos don't really go hand-in-hand but look at this tartan number! Can I get a hellz yes?!
With Ripped Jeans
Adding ripped jeans and a fresh handbag to this poncho look makes it totally on point.
Keep It Simple
If Angelina is a supporter of a simple/ neutral poncho, then shouldn't we all be?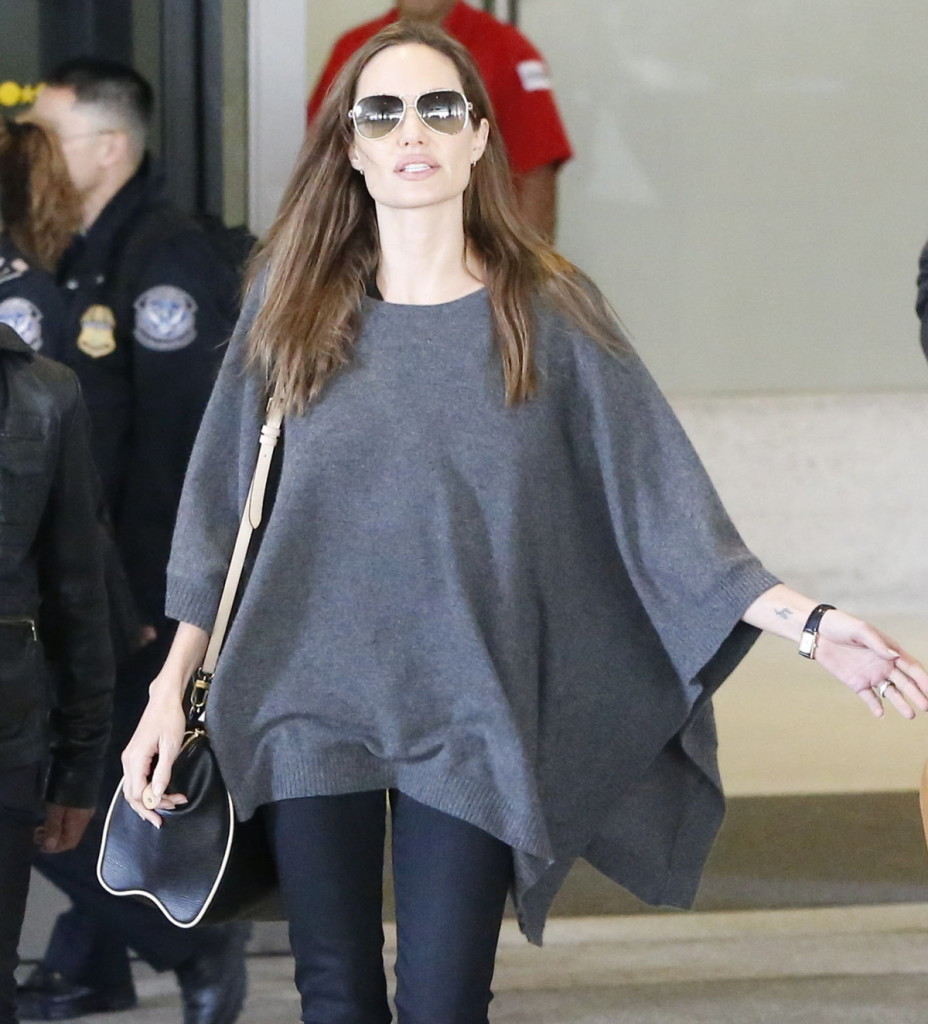 With a LBD
The most versatile member of your wardrobe would clearly love to be teamed up with a poncho.
Belt It
Ponchos aren't exactly know for their feminine silhouettes … Change that by simply adding a belt. Instant hourglass figure here you come.
High Drama Style
Carine Roitfeld is working this modern take on the poncho silhouette. Werk.

With Leather
Take it from me, leather pants make everything 100x cooler.

Would you rock a poncho this fall?