10 Ways to Wear Tweed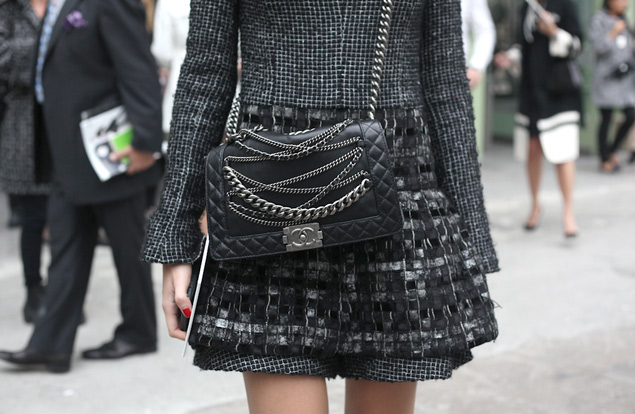 I am officially OVER summer. It has been hotter than hot in LA and I don't like it. Right now its 97 degrees out and I am hating life. What am I doing about it? For starters I am cranking up the AC! I am also getting a jump start on my fall wardrobe by gathering inspiration and starting the shopping process.
The first item in my fall arsenal is black and white tweed jacket from Theory. You can't get anymore fall than tweed now can you? I plan on getting my money's worth by wearing this jacket as many ways as possible come fall. With that said, here are 10 ways to wear tweed this fall.
Through Your Shades
Some people just straight hate wearing tweed because it can (for some) be itchy and bulky. Well you can still enjoy the trend without all the nasty side effects by rocking a tweed pair of shades like these from Chanel.
With a Top
This whole look just scream cool to me! Love how she layered this red tweed top over a striped tee. Brilliant!
Just Bag It
So maybe the tweed shades were a bit much but pretty much anyone could get on board with a tweed bag, right?
Head-to-Toe
This Stella McCartney number is too cool for words. If you are a.) cold and b.) super confident try rocking head-to-toe tweed.
With a Collared Shirt
Add a little structure to a boxy tweed jacket with a collared shirt.
Boyfriend Jeans for the Win
Nothing says effortless cool like a pair of boyfriend jeans and a white tee.
Extreme Layering
If you have a smaller frame up top, try some extreme layering like this tweed wonder did below.
With a Tee
Be extra cool and carefree by wearing a graphic tee underneath a tweed jacket.
Try a Lovely Tweed Coat
If you live in a cold-weather city then you understand the importance of a chic coat. Its not just about warmth anymore, it's part of your ensemble.
Over a Girly Blouse
I think this look is so solid for a woman with a girly/romantic style. The ruffles are also great for women who want to fake a larger bust.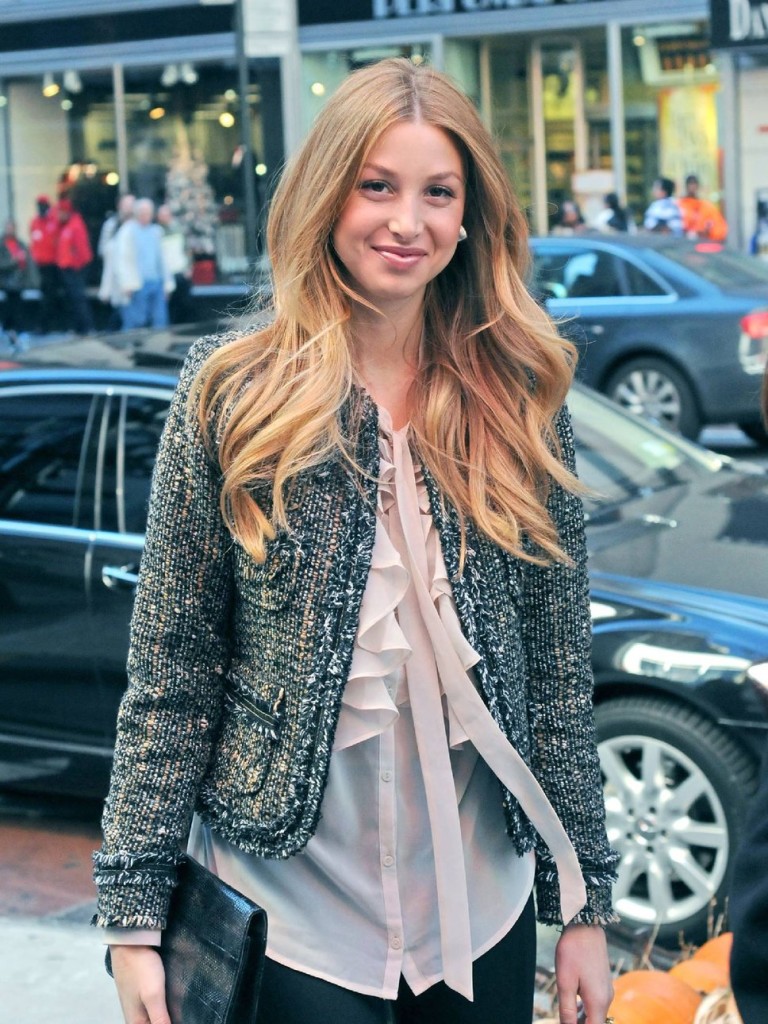 Will you be rocking tweed this fall? Spill it in the comments.