The Busy Mom Wardrobe: Where Comfort & Style Meet

I have received quite a few emails from readers who want advice on how to get a practical yet stylish working mom wardrobe. I may not be a mom but I have styled my fair share of them. Keep reading for my style tips and a list of stay-at-home mom essentials.
Swap Out Your Leggings
Leggings seem to be the go-to pant for busy moms but not many of them seem to love them (this is based on the emails I've received and my clients feedback). The good news is there are other options! Drawstring or elastic silky pants (they don't have to be actual silk) are great because they are comfortable and a stylish alternative to leggings. Speaking of leggings, jeggings are also a great option. Now I'm not talking about leggings with stitching painted on them! I am talking about actual jeans that have a lot of stretch. J Brand and Current Elliot have some fabulous options.
Think Fabric When Searching for Stylish Tops
From working with my mommy clients their number one request is comfort. Number two is that they want something nice but not too nice because it may get spit up on or spilled on. My advice to tell them is to think about the fabric first and then go for style. If you look for a shirt that can be easily cleaned you have won half the battle. Once you know your cute top won't be ruined for life, then focus on the style of the top. A great tee shirt is a no-brainer but also considering a button-up shirt (depending on child's age – I hear the little ones love ripping off buttons), a long sleeved tee, or even a cozy sweater.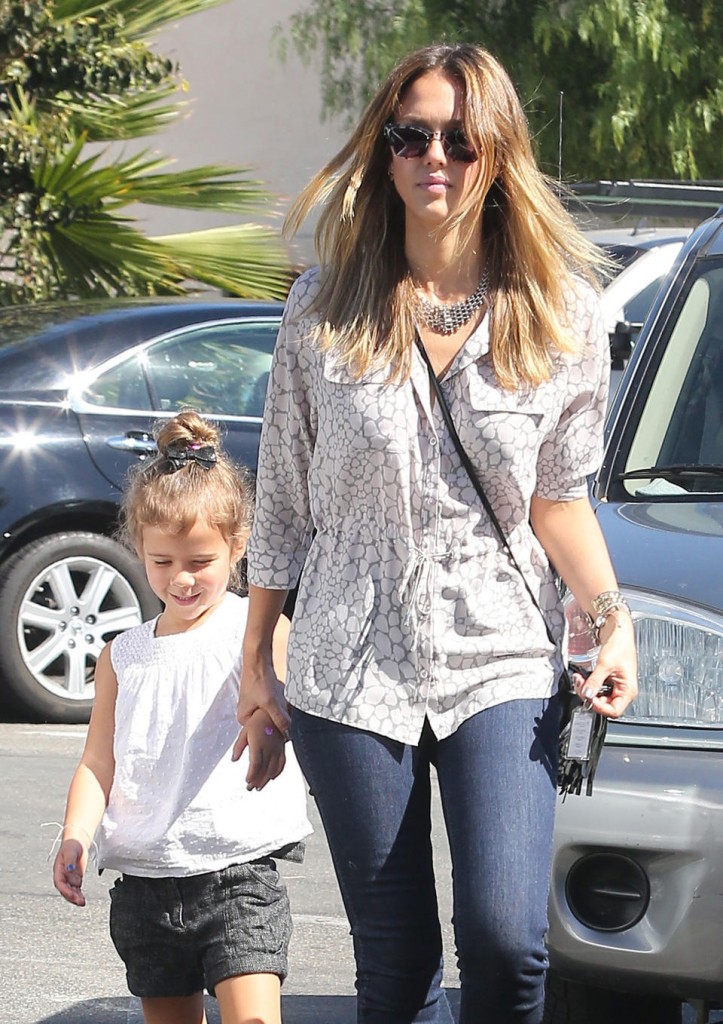 Work with Layers
Now I know layers aren't always the most practical when you are running around town with a child on your hip but hear me out. For summer, try simple layers like a summer scarf or a super-chill vest. For winter you actually need layers so why not throw on a stylish leather jacket (they stretch and mold to your body for the most comfortable fit ever), a little pea-coat, or a knit jacket instead.
Throw on a Dress
Dresses may seem fussy and impractical but they are actually SO easy and comfortable if you find the right one. Look for a jersey-knit material – something you can just throw on and go. For summer, I love mom in maxi dress – so bohemian. Don't think you need to wear heels either because flats and sandals look amazing with dresses.
The Finishing Touches
Accessorizing isn't always a top priority and depending on the age of your child can be an utter disaster but don't let this deter you. Trust me, I've had more than one baby rip a necklace right off my neck and I don't even want to think of what they could do to earrings – so I understand the fear. Just know there are other accessories out there to work with. I mentioned scarves already but how about treating yourself to a stylish pair of sunglasses? Or why not wear a fun a belt to punch things up? These finishing touches can take your from drab to fab (sorry I had to go there it was too easy).
A Word About Footwear
I can't have a mom style post without talking about shoes. We can't all be Victoria Beckham so I am not even going to try to tell any of your to wear heels or wedges for that matter. There are some pretty rocking flats out there and I encourage you to wear them. Who wants a to chase a kid in heels? Ballet flats are the bomb and if you have the budget for them, Lanvin makes the best. Sneakers also work just make sure they aren't the ones you wear to the gym. I am also a fan of stylish sandals and flip flops don't count, leave those in the closet.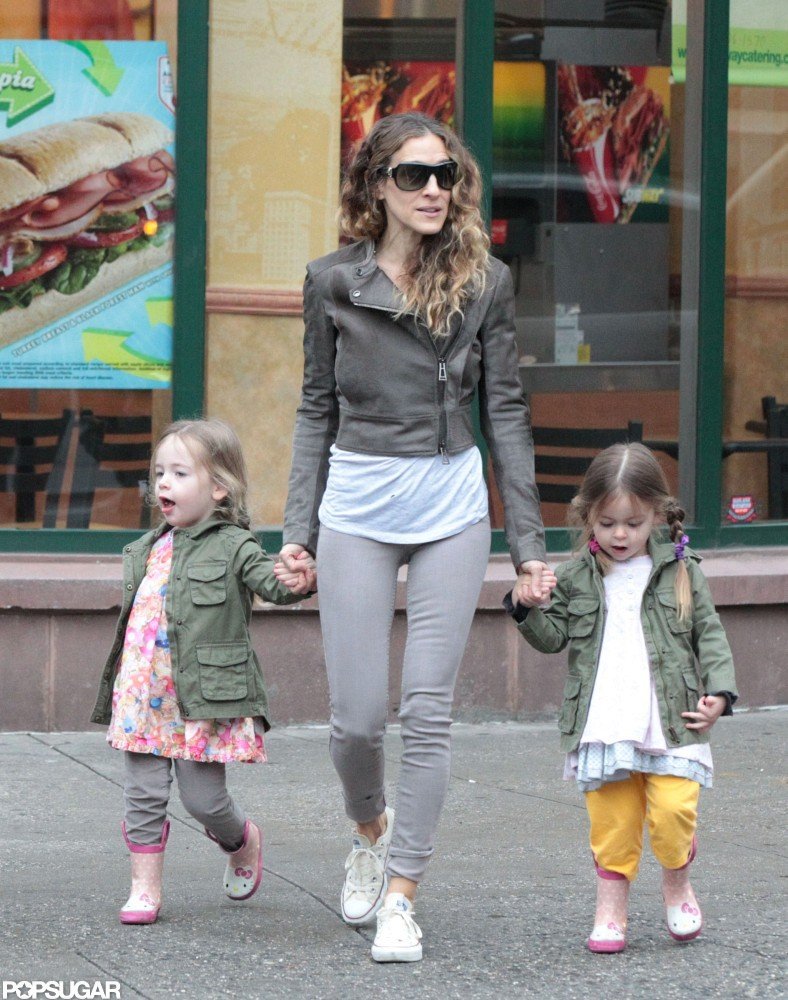 Mom Wardrobe Essentials
Jeggings or super-stretchy jeans
Silky pants
Great fitting tees in black, gray, and white (depending on the age of your child)
Sweaters and over-sized cardigans
Ballet flats
Stylish sneakers
Comfy boots
Cross-body bag
Chic shades
Jersey dresses (maxi and knee length)
Not-to-heavy necklaces (again depending age of your child)
Cool hat
Are you a busy mom? What is your go-to outfit? Leave it in the comments or join the conversation on my Facebook page.
Save