Style Profile: Jennifer Aniston
Jennifer Aniston is the go-to style icon for my personal styling clients – they all wanna look like Jenn! Seriously. Maybe it's because she always looks stylish and completely effortless. Whether she is rocking a white tee and jeans or a stunning gown on the red carpet, girlfriend ALWAYS looks amazing.
Her secret? Simplicity and really knowing what works for her and not straying very far from it. Even if you aren't a fan of Ms. Aniston's style, we all could really stand to take a page out of her fashion rule book.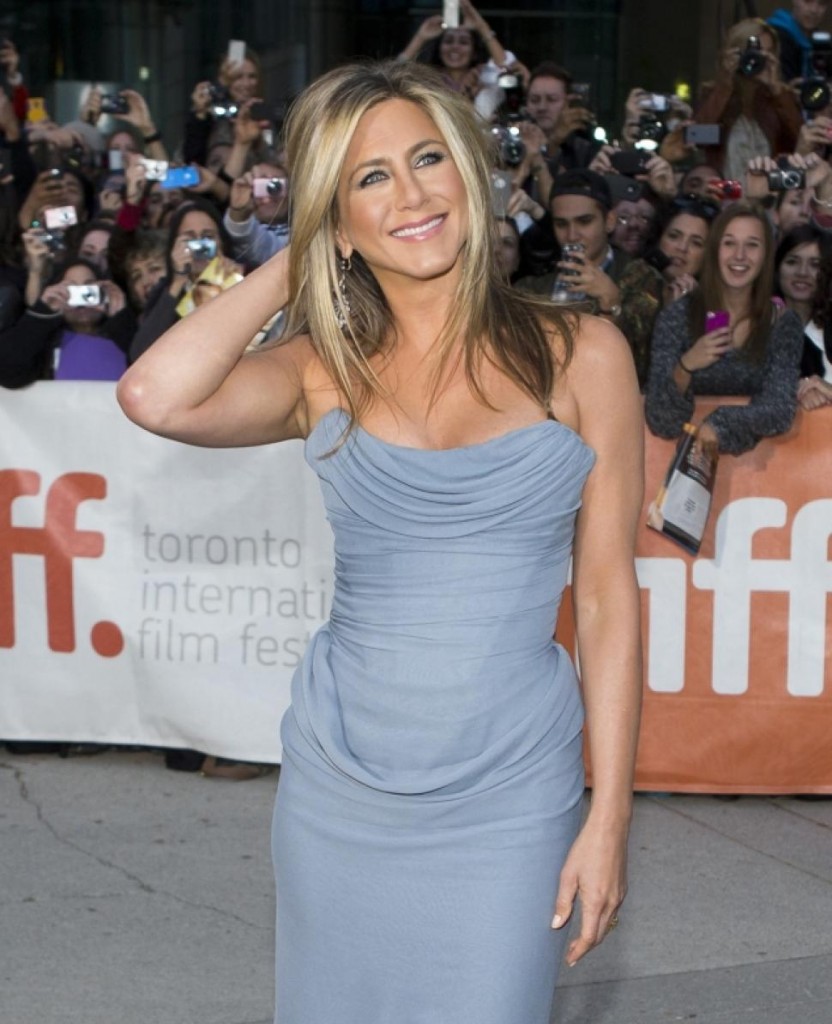 If you want to channel Jennifer Aniston' style, always go for classic and elegant styles. Her color palette is pretty neutral – think black (lots of black), white, gray, golds, and denim. These seemingly bland neutrals make her glowing skin and perfect hair the star of the show. If Jen wants to go "crazy" with color she'll normally go for something classic like red or a baby blue. Having a great body doesn't hurt her situation either. Jenn does yoga on a regular basis and also walks her dog (any dog lover is okay in my book).
Black Blazer // White Tee // Shoes // Dress // Earrings
While you are out shopping look for Jenn's favorite designs or lower priced garments that are inspired by the real deal. She loves Lanvin, Alaia, Burberry, Dior, and Versace when its time to get fancy. For a more casual Aniston look grab some contemporary classics like James Perse, Theory, Splendid, Levi's, Current Elliot, and Havaianas.
Do you have a favorite style icon? Let me know and I may feature it on the next Style Profile.