Pieces That Promote a Perfect Posterior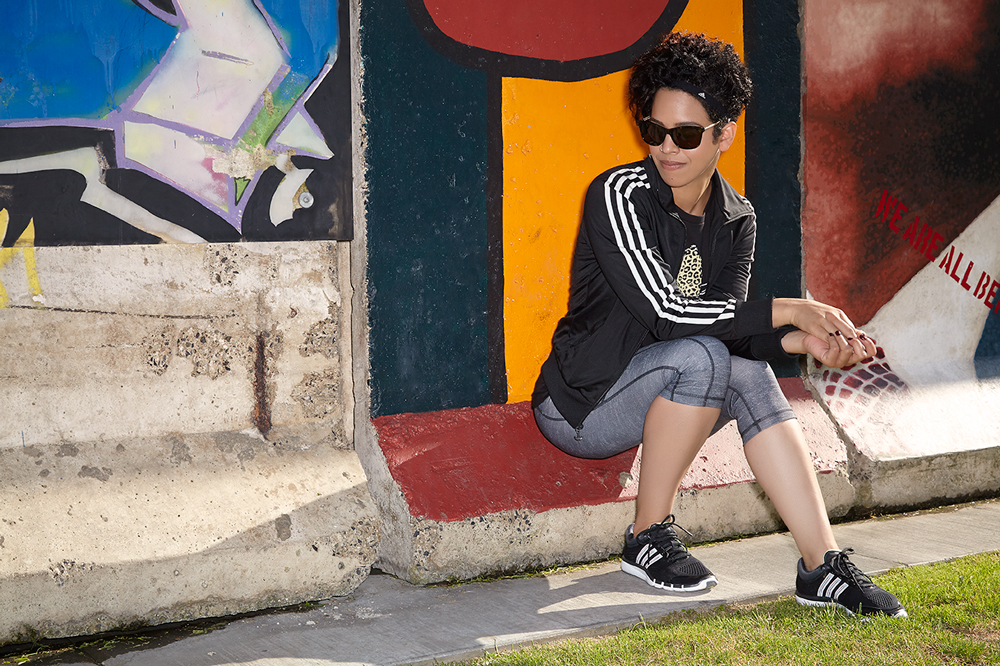 One of the questions that I always ask my clients is this – What is your favorite feature/part of your body? This particular question usually comes back with blank stares. It bums me out that it's easier for women to find something they hate about their bodies, rather than something they love. No matter your age, class, shape, or size – there is something on your body to love.
I decided to ask myself that very question and my number one answer is my booty. Yep, that's right my booty. I've been blessed with a little extra cushion back there that fills out my jeans perfectly and makes the most uncomfortable of seats comfortable.
I always tell my clients to play up their favorite features through their fashion choices. In my everyday wardrobe I play up my posterior with stretch jeans and pencil skirts. At the gym it's all about the leggings. I choose leggings over shorts or sweats any day. While working up a sweat, you need to love at least one thing when you see your reflection in the mirror.
My latest obsession is adidas brand spanking new Performer Tights. Dare I call these the perfect pair of fitness tights? I think I do. The higher rise keeps any belly jiggle tucked away (it happens to the best of us) and the way the fabric hugs my curves is like no other. The seaming on the side adds a little extra style and lifts your booty as well. Lifts it!! Don't believe me? Check out the booty height on photo #2.
I styled this new obsession with a little bit of street twist, this way I can do run errands after my workout.
Tell me, what is your favorite part of your body and do you show it off at the gym?
 Featured Products …
adidas Women designs innovative performance products to help women commit to their best self and conquer their fitness goals.  We inspire women to look and feel their best, so kick-start your workout today with new styles from @adidasWomen. It's time to #committomore. www.adidas.com/women
Disclosure: Compensation was provided by adidas via Glam Media.  The opinions expressed herein are those of the author and are not indicative of the opinions or positions of adidas