Client Makeover: Varsity Plaid
For my latest client makeover, I have teamed up with Sears to create one stylish, trend-driven, and affordable look for summer. My trend was "Varsity Plaid" and my client was my lovely assistant Chelsea.
You may remember Chelsea from a past client makeover post. I took her out of her day job attire (and her day job for that matter) and spiffied her up in some stylish LA fashion girl attire. Today, Chelsea has style for days but who couldn't benefit for a fun little makeover from her good old boss?
For this "Varsity Plaid" look I was inspired by the coolness of the classic varsity jacket and the effortlessness of a model off duty rocking her 90's style plaid. I am a sucker for grunge and the 90's  so I definitely wanted to work in the old "shirt tied around the waist" trick. I wanted to create a look that Chelsea would wear in her everyday life that included pieces she would easily work into future looks.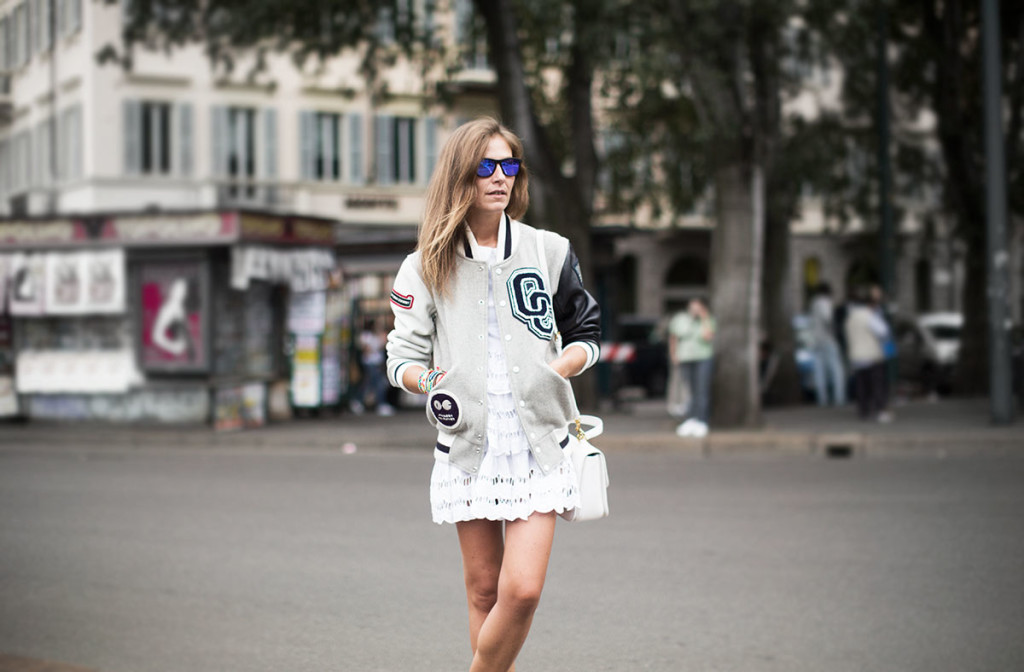 Chelsea and I jumped in the car and headed over to the Los Angeles Sears. When I shop for a client no department is left un-shopped. You never know where that must-have piece might be hiding. We started off in the trendier young women's department, then moved to the Kardashian Kollection (not too shabby might I add), I mixed things up a bit in the men's department, then it was over to shoes, and finally accessories.
I loaded my Sears bag with a ton of options. When it comes to styling, options are everything. The more outfits the client has to choose from the better.
Working as a personal stylist has also rendered me utterly shameless, so I laid out all of the options out right there in the store. No one seemed to mind, in fact a couple of shoppers asked me to help them with their shopping. All in a days work!  I created three different head-to-toe looks that incorporated the varsity plaid theme. Now it's off to the dressing room for an out-in-the-field fitting.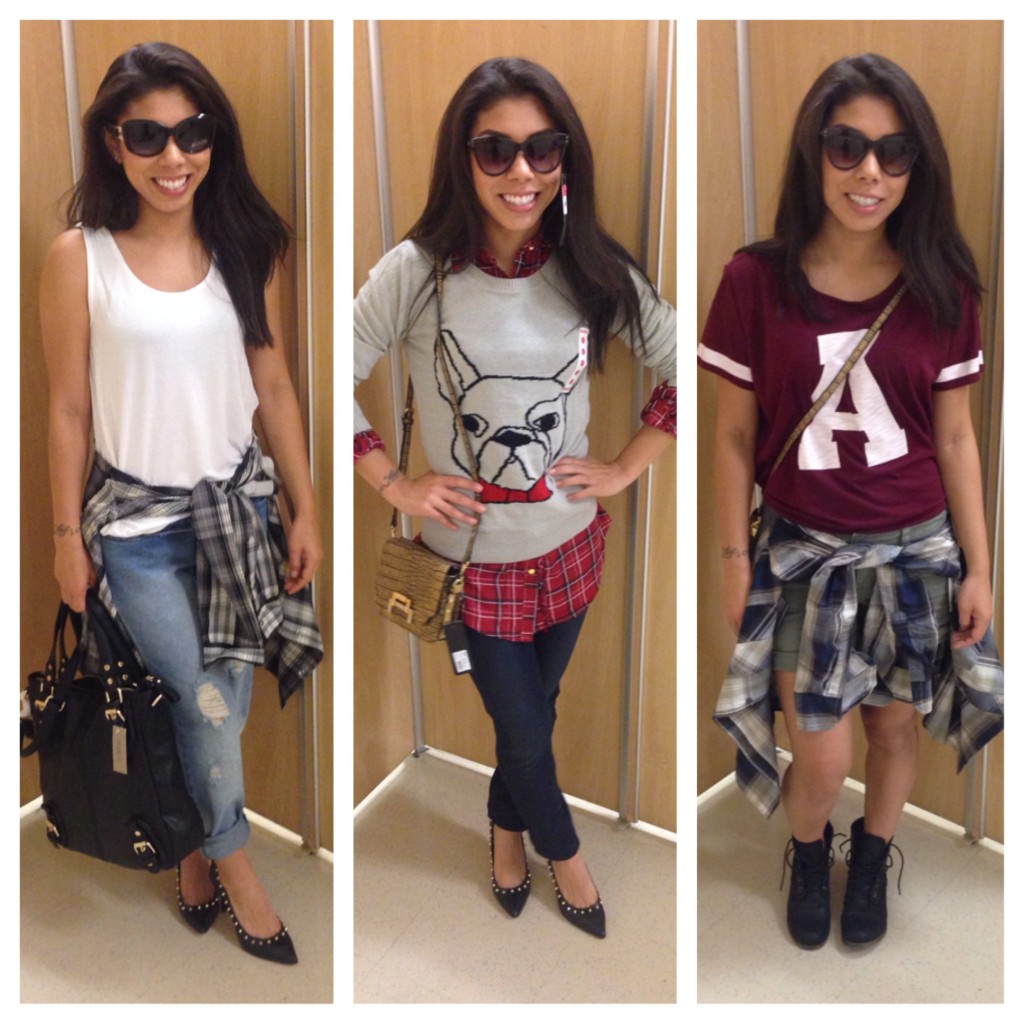 I had Chelsea try on three looks, including the shoes and accessories. It's important to try on complete outfits when you are out shopping so you can see how your favorite pieces work together. Isn't it the worst when you buy a shirt at the store only to find out it doesn't go with anything you have in your closet? The worst.
Call me biased but I actually loved all of the looks that Chelsea tried on. Here is the product breakdown of each look:
Look #1
Look #2
Look #3
Can you guess which outfit was the winner??
In the end we went with Look #1. Chelsea didn't own a pair of boyfriend jeans so this look was the perfect addition to her wardrobe. I tied the plaid shirt from the men's department around her waist but she could also wear it as a "shacket" – shirt/jacket combination. The pumps were perfection, as the studs gave them a bit of edge but the lower heel made them easy to walk in.
So there you have a it, a head-to-toe look from Sears! Remember, it's not where you shop it's what you buy that counts.
The hottest trends, celebrity style and fashion tips you can afford to try.
Disclosure: Compensation was provided by Sears via Mode Media. The opinions expressed herein are those of the author and are not indicative of the opinions or positions of Sears.