Client Makeover: New York State of Mind
I am writing this post from New York City where I just wrapped up a client fitting. This particular client is one that I have worked with before back in LA a little over a year ago. When I first worked with her she was just a little 20 something lamb (now she is a 20 something Boss Lady) looking to build herself an adult wardrobe. This go round she is rocking a brand new job at a high end real estate firm and needed a professional wardrobe to match.
With a new zip code and a years time – a lot changes. So we basically started from scratch, meaning another full-on consultation, measurements, and inspiration boards.
I found out that her style icons had changed slightly.  Jennifer Aniston, Reese Witherspoon, and Mila Kunis were her new go-to icons. She wanted a classic, professional look with a splash of trendiness (she is 25). The goal, as I saw it, was to be taken seriously and to keep up with such a stylish city.
"Polished Professional" were the words that stuck with me when I was developing her style. I was inspired by classic pieces that would last my client more than a few seasons. Subtle tweaks like a splash of color, an interesting silhouette, a great accessory or shoe would keep her look fresh and young.
Like an sensible 25 year old in the city, money is an object. I mean the cost of living in New York is absurd! We had a decent chunk of change to work with but I really wanted to stretch her dollar to get the most bang for the buck.
I shopped online and in-person to secure the best deals humanly possible. The stores? Zara, J. Crew Factory, LOFT, Shopbop, The Outnet, Nordstrom, TJ Maxx, and Marshalls.
(these are a few of her final looks)
I pulled mostly wardrobe staples and threw in a couple of trendy pieces for fun. The kicker was that I had to make sure everything was tall-girl friendly (my client is basically a model standing at 6'3″). Also, no heels!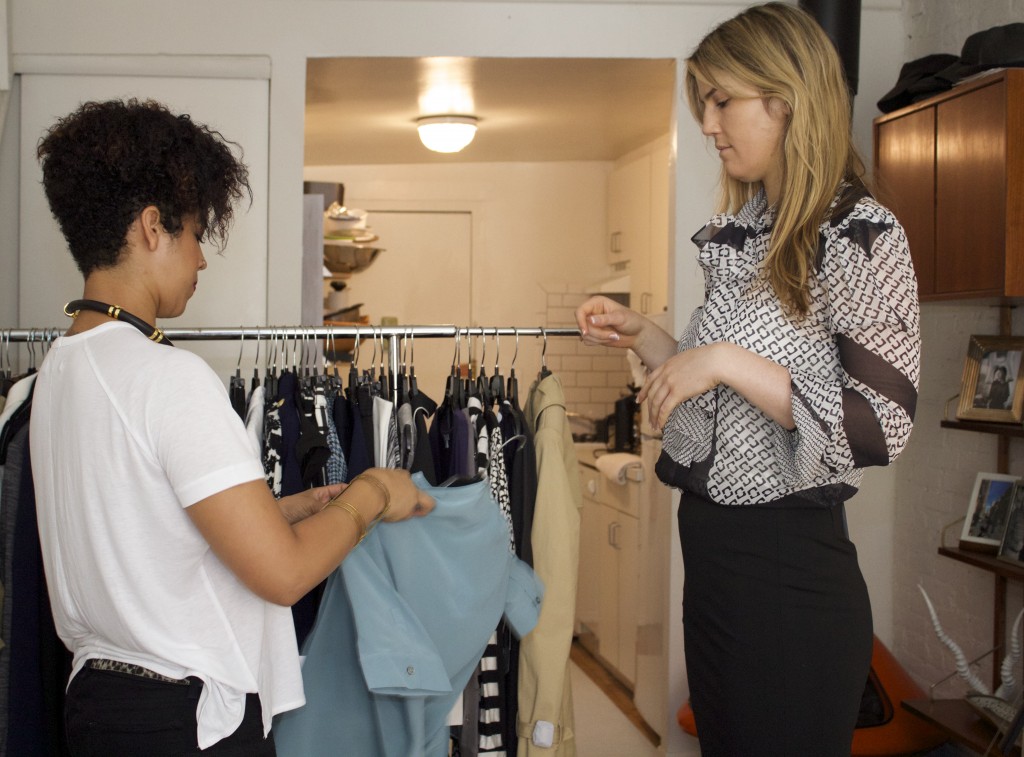 We did the fitting in New York because, duh, she lives there. I turned my Airbnb apartment into a makeshift styling studio with the help of a rack and a shitload of clothes and accessories 😉 It was a tight squeeze (damn you, New York City apartments) but I made it work.
We churned through look after look and filled up that yes pile with our favorites. In the end the most glorious thing of all, we came in a few dollars under budget! That rarely happens, usually we have to do an edit.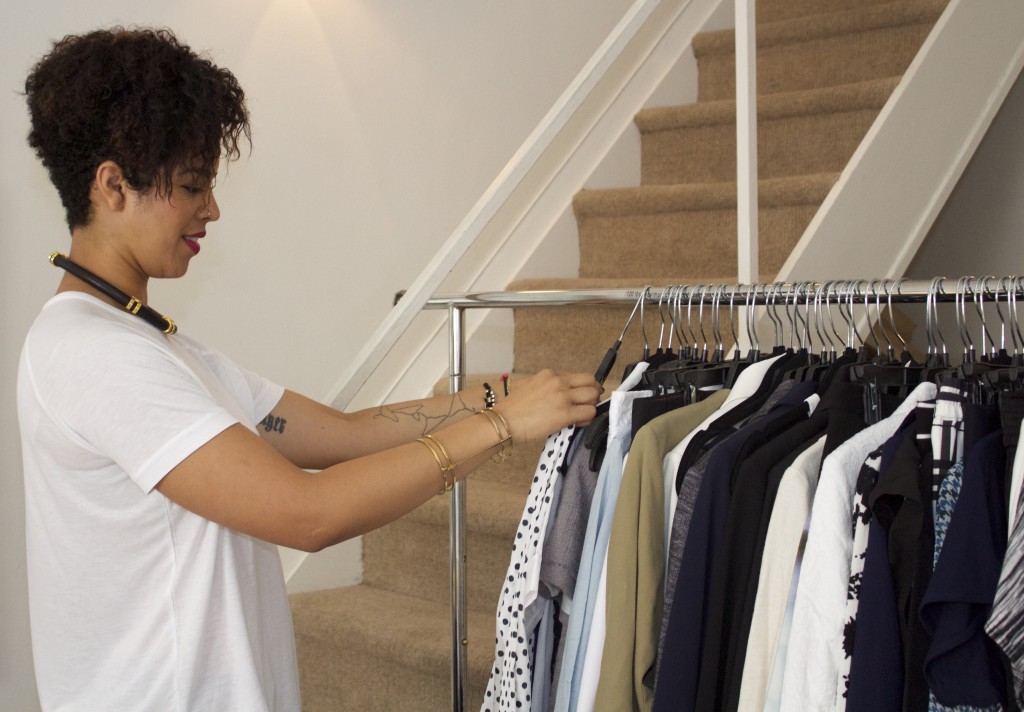 There was even enough money for a bunch of great statement necklaces and four pairs of shoes – all flats too!
In the end she left with 18 looks! Pretty darn proud of myself for that one. Here are a few more of her final looks …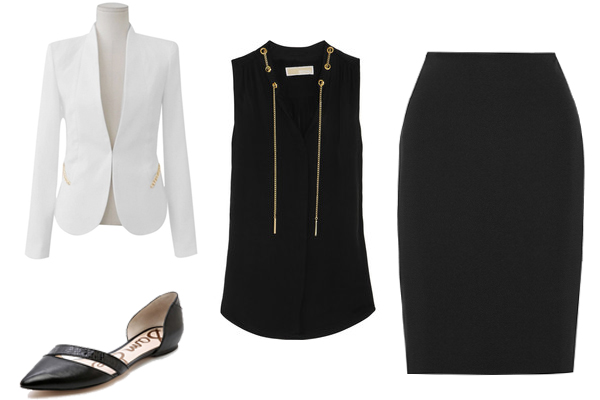 OK, my client might kill me for posting this photo because we caught her completely off guard but seriously, home girl looks like a dag-on model! She isn't even smiling and she is stunning.
She is wearing a skirt by Diane von Furstenberg, a Vince top, Zara blazer, and shoes by Sam Edelman.
Stay tuned for my next client makeover but in the mean time, check out my old ones.