Style Profile: Blake Lively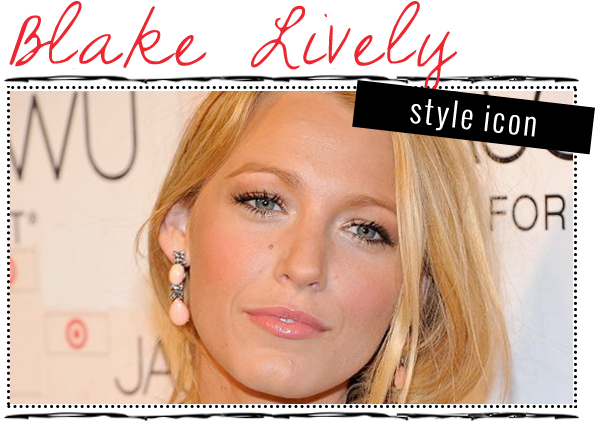 Blake Lively was set up for style success after playing Serena Van Der Woodsen on Gossip Girl aka one of the best show ever for style inspiration. Blake's style on the show was very New York bohemian – think Kate Moss goes to high school. In real life, Blake Lively's style could be described as classic but with a modern, ultra glam, and sexy twist.
The fashion world has really embraced this young fashionista. Anna Wintour loves her (I mean she did put her on three Vogue covers). Karl Lagerfeld loves her (she's a Chanel brand ambassador).  Anna and Karl are literally at the top of the fashion food chain so it really doesn't get any better than that.
Still not impressed? How about this … Blake acts as her own stylist! She loves to shop for and put together her own looks. I'm starting to think this girl is like a fashion superhero or something.
If you want to dress like Blake you are going to want to evoke sophistication but with a sexy and glamorous twist. Girlfriend has a killer body and she likes to show it off. And with best friends like Karl and Anna, you know Blake is head-to-toe designer. Her favorite labels include: Chanel, Chloe, Marc Jacobs, 3.1 Phillip Lim, Burberry Prorsum, Christian Dior, and Christian Louboutin for shoes. She keeps things more casual for everyday life with brands like J Brand, James Perse, and Rag & Bone.
Lace Dress // Black Dress // Jacket // Shoes // Clutch // Earrings
Blake isn't exactly rocking cheap-chic but you can get her look for less too. Simply look for classic silhouettes with short hemlines and plunging necklines. Details like lace, super high heels, and accessories with a glam/bohemian twist will help Lively up your look.
Have a favorite style icon? Let me know and I just may profile them in my next Style Profile post.