7 Ways to Minimize Your Hips
According to Shakira, "hips don't lie" but I say they do if you dress them right. You can actually minimize the look of your hips with a few simple fashion tricks.
Emphasize upper half
If you aren't a huge fan of your bottom half then draw the attention to your top half instead. Bold colors, statement necklaces, sequins, patterns, and the likes will draw the eye up and away from your hips.

Full Skirts
It seems weird to add more volume to your bottom half but a full skirt actually helps make your waist super tiny and therefore the focus of your look.
Belt It
If full skirts aren't you jam, define your waist with a belt instead.
Darker Colors Below
Remember how you played up your top half with fun colors and accessories? Tone down your bottom half with darker colors. Skip crazy colors and patterns unless of course the silhouette is super slimming.
Flares are Friends
Skinny jeans may rule the world but when your hips are larger than you want them to be, flares are your friend. Plus, a flattering garment is always more stylish than an unflattering garment.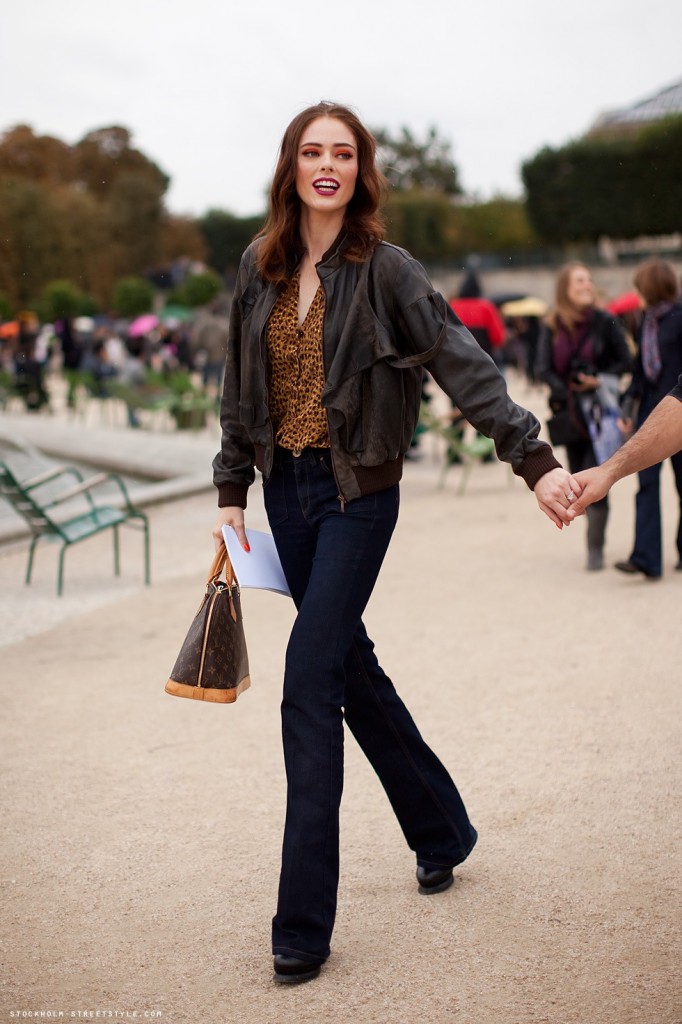 Elongate
Looking taller means look slimmer. An all-over pattern, stripes, or a monochromatic look will slim you out and will minimize those hips.
Wider wins
Wide leg pants or wider shorts will make your hip and thigh area look smaller. Garments that hug and pull across your hips are no bueno – wider wins.