Client Makeover: From Small Town to the Big City
Have you ever wanted to escape your personal style for just a night? That's exactly what my client Anna wanted to do.
Anna is from a super-small town in North Dakota and has recently moved to the big city. Her everyday look is very polished and stylish but she hasn't totally left her comfort zone when it comes to style. She wanted me to snatch her right out of that zone and into something completely different.
And you know I was up for the challenge …
Anna is definitely one of my more stylish befores. She's got the whole modern-classic thing going on and she's even worked in a pop of color. Not bad. BUT she does want to escape her current style so what better way to do that than with a little rock n roll.
I decided to take inspiration from my favorite type of styling, rocker chic, and mix it with an element of  her current style (a touch girly). This means flared silhouettes, leather, metallic, and maybe even a few spikes and studs.
We had a little money to play with but like most of my clients, Anna appreciates a deal. So I got some high-end designer pieces for way less.

I hit up Loehmanns (may that store RIP), TJ Maxx's The Runway department, Nordstrom, and Barneys (during the sale). I also raided my own kit aka garments I buy and store for future clients. Sometimes I see a deal so good that I have to snatch it up because I know someday it will be the exact piece my client needs.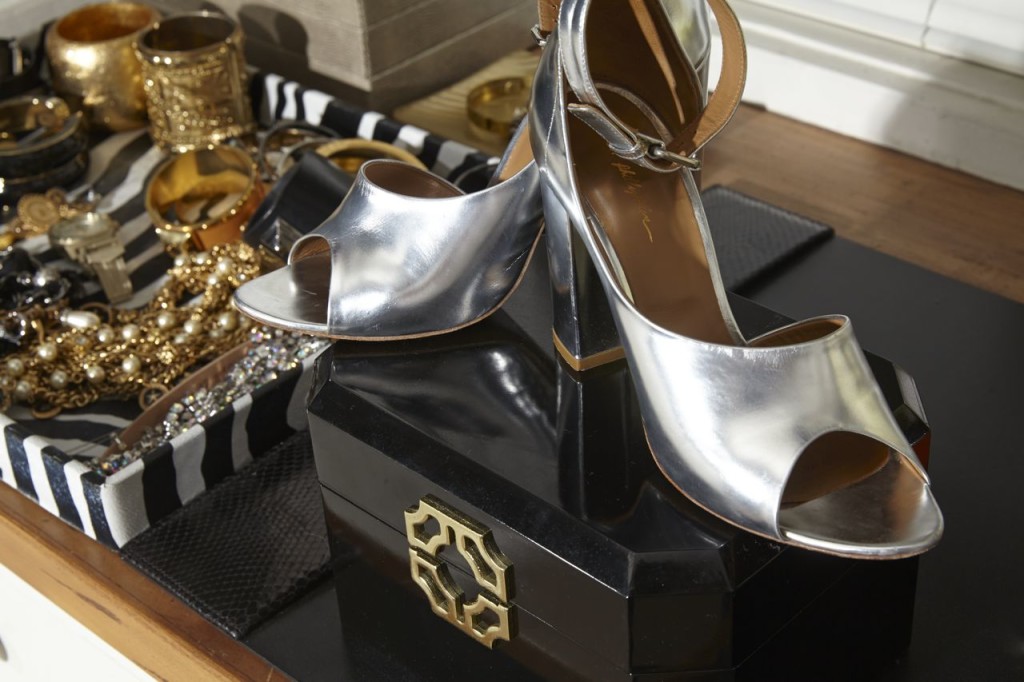 3.1 Phillip Lim shoes
Valentino RED dress, Jacket from Nordstrom, and clutch by 3.1 Phillip Lim
The first look I showed Anna was this little lace top from TopShop, a necklace from Nordstrom, and a little leather dress – also from Nordstrom. I kinda fell in love with this outfit (um, also a little bit for myself) but I knew it wasn't the one.
Enter, Valentino. I thought this dress was the perfect blend of cute and stylish. Add a sporty jacket and not only is she totally on trend but also too cute for words.
Add a little shoe magic from 3.1 Phillip Lim to round out the look and bam! PS- these are the only sliver shoes that don't make me want to vomit.
How cute does she look? Totally different from her everyday style but sometimes you just need to escape and a new outfit is much cheaper than a vacation.
In the end Anna was totally stoked with her new look. She was shocked that she could actually pull off the rocker. I totally knew she could pull it off.
Honey, you ain't in North Dakota anymore!