How to Dress When You've Gained Weight
Q- I recently gained some weight (20 lbs!) and am not really sure what to do. A VERY small handful of my super cute clothes still fit and its driving me insane to wear the same outfit over and over. While I have recently changed my diet and am working towards losing the weight, I crave shopping!
What can I do now that I plan on losing weight but I'm tired of not having clothes to wear? Are there things I can buy that will fit when I'm skinny again? Help!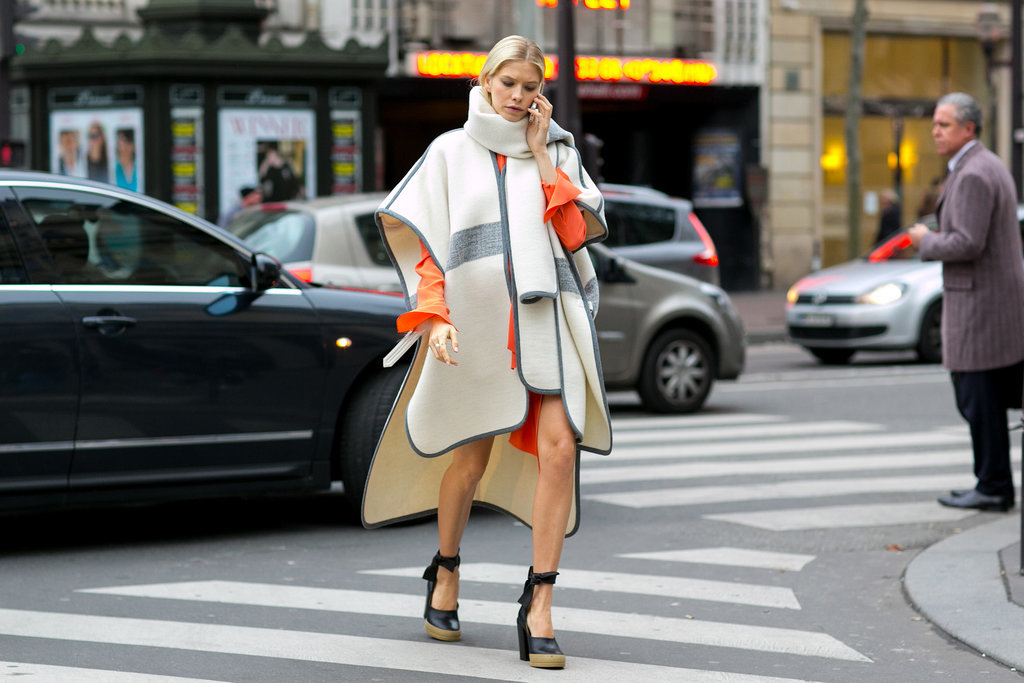 A- So you gained a few pounds – it happens! That is no reason to suffer in the same old clothes until you lose the weight. You need to invest in a transition wardrobe. Don't break the bank or anything crazy like that. Take a cruise through cheap and chic joints like H&M or TopShop (they are having a sale right now) or visit TJ Maxx, Marshalls, and Nordstrom Rack. Anything you buy that doesn't work when you lose the weight can be sold at Crossroads or Wasteland – you won't make all of your money back but something is better than nothing.
While you are out shopping, look for the following pieces …
Wrap dresses
These babies will shrink and grow with you. Plus the whole belting action will make you look thinner.
Jeggings
Love a jegging! Much chicer than leggings and they can withstand weight gain. PS- J Brand is the best.
Sweaters
Sweaters and knits in general hide a multitude of sins and they look great over-sized too! So when you get back to your fighting weight you'll be looking oh-so-chic.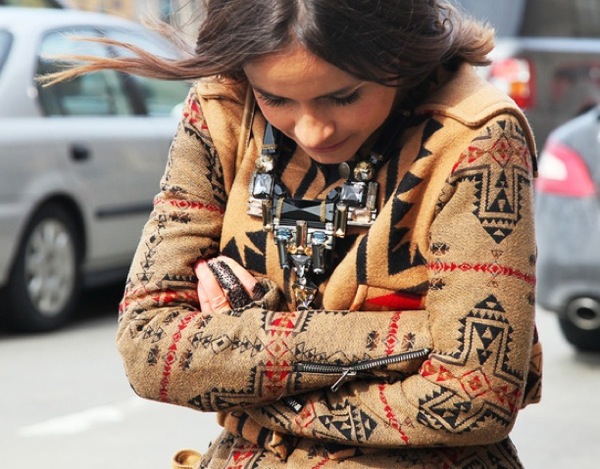 Shoes & Accessories
Great shoes and bold accessories can make the same old outfit look completely different. Also these items are immune to weight gain. Hooray for shoes and accessories.
More dresses!
Dresses will be your best friend during this transitional time. Nothing form fitting because they won't work once you slim down. Rock that same baggy dress with belt once you ditch those extra pounds. Jersey is also a fantastic material to wear while you are working to lose the weight.
One final note …
Be sure to show off the parts of your body that you do love/ feel confident about. If you have thing limbs, show them off! Rock a mini or skinny jeans. Weight gain make your boobs look extra awesome? Show off a little cleavage – live a little.