How to Dress for a Gallery Opening
Going to an art gallery opening? Well then it's time to channel for your inner Charlotte York Goldenblatt from Sex and the City! I've got a handful of styling tips for dressing for gallery openings of all types. Check it out …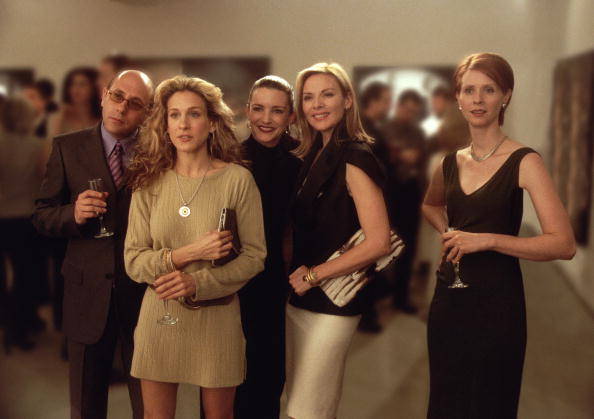 Museum Chic
It's time to let out your inner chic! Little black dresses welcome and killer heels are a must. Top off your look with a statement necklace, a subtle smokey eye (no raccoon eyes, please) and a flawless 'do and you, madame, have dressed to kill. Oh yeah, and don't forget to include a belt and/or keep your dress structured to show off your figure – the body is a work of art, after all.
Downtown Cool
If you can, pay the gallery a visit ahead of time to check out the vibe. This will give you an idea of what would be appropriate to wear. More often than not, this will be a hip event, so let your guard down and your avant-garde up. Attendees are more worried about showing off their personal style than whether they have met the "appropriate" level of dressing up or down. Be funky, be yourself – throw on that awesome, too cool for school outfit you've been neglecting. Have fun with it but always keep an air of sophistication and class about you.
Uptown Cocktail
This is the middle ground between 'Museum Chic' and 'Downtown Cool'. Check the invitation to see if this is being held at an art patron's penthouse or at a gallery in an expensive neighborhood – that will be a telltale sign that it falls under this category. Ladies, please keep the dresses and skirts around the knee area, please. Heels – a must – could also be paired with a killer pantsuit. Cocktail dresses with pattern, texture, and a luxurious jewel-tone color will be expected – so show off a little of your artsy side. Keep the jewelry simple but sparkling.
Avoid a Gallery Faux Pas!
We wouldn't want you to look look tacky at these events, so here are some things to avoid: Skinny jeans, slouchy tops, messy hair, and jackets – bring a chic pashmina-style scarf, instead.
Quick tips
– Get a feel for the venue and those invited, if you can.
– When in doubt, go with a classic style that's neither too flashy or too dull.
– An outfit that is clean and well put together will reflect your respect for the occasion.
– Feel comfortable and confident – always!
For even more tips, check out this link and this one is pretty great too.