10 Ways to Wear Flannel
I am WAY into flannel, checks, and all things plaid. What can I say, I'm a 90s girl at heart. But you don't have to be Little Miss 90s to rock flannel. Flannel can be for everyone and I'll show you how!
1.) Wear it with leather
Take that grungy edge off of a flannel top by edging up with a slick leather jacket.
2.) Skinny jeans for the win
Make a flannel shirt look modern with a pair of skinny jeans.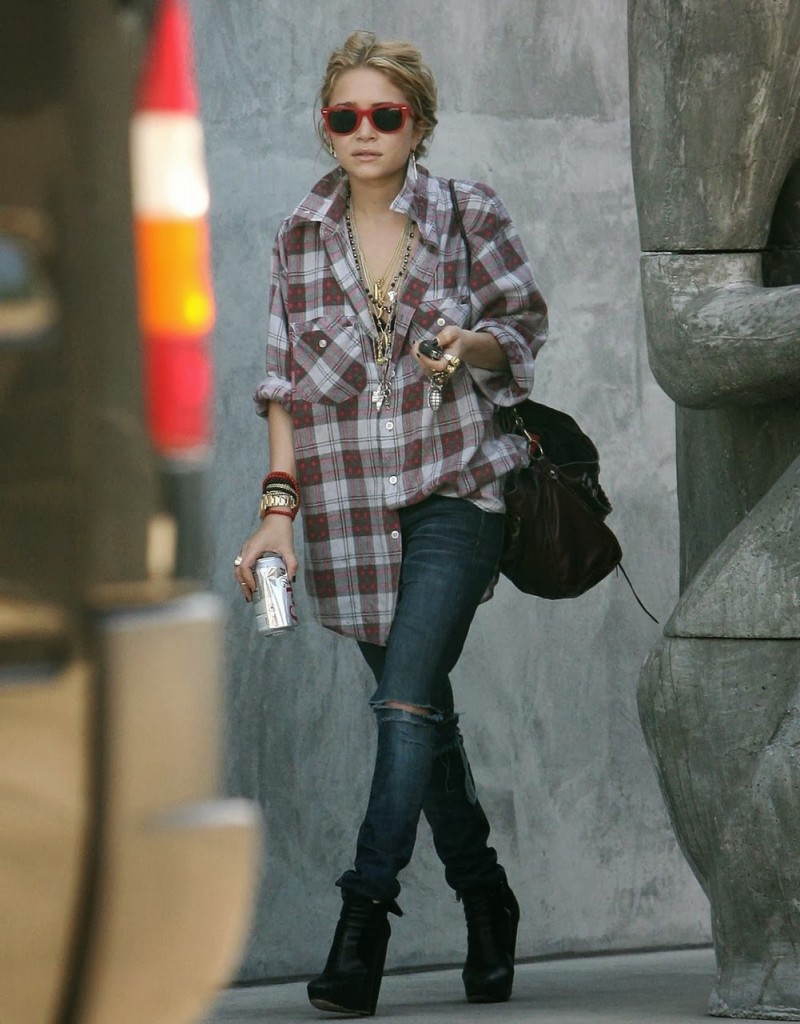 3.) Go with a scarf
Not ready for a plaid shirt? I get it. Go for a scarf instead to enjoy the trend on a smaller scale.
4.) Tie it around your waist
This is totally 90s style but it's pretty awesome so who cares, right? Think of it as a half-skirt.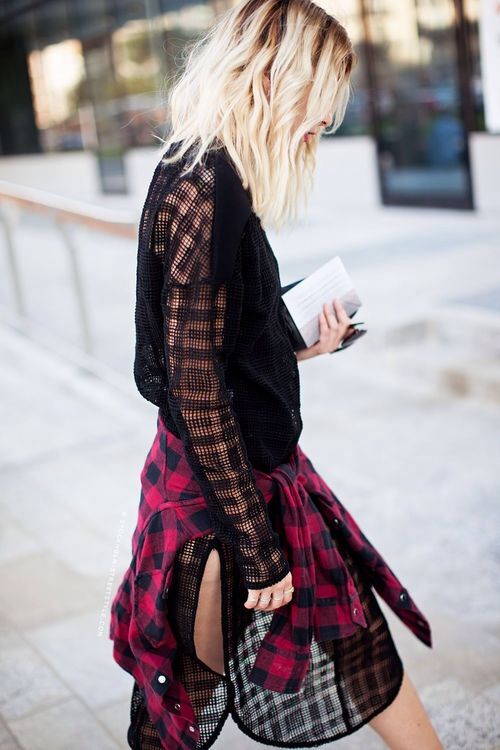 5.) Mix it with checks
A little mixed print action makes this look totally modern. Just make sure you are tying the prints together with at least one uniform color.
6.) Try it with florals
This print mixing is a little more bold than the one above but look how magical this combination is. So magical.
7.) Double it up
This won't work for a woman with curves on top but for you model-types, give this look a try.
8.) Add a hippie twist
Love this Isabel Marant inspired look. It's a little bit Paris and a little bit Western. I'm into it.
9.) Pair it with sparkles
Because sequins make everything better.
10.) Layer it under a cozy sweater
Looks so comfortable and chic. Perhaps this is the best way possible to wear flannel.