10 Ways to Layer for Fall
Let me be frank for a moment here, layering rocks! Not only does it keep you warm but it also brings new life to the existing clothes in your closet. So when it comes to layering, the more the merrier.
I have 10 creative ways to incorporate layers into your life this fall/winter season.
1.)  Dress over leather leggings
Remember the 90s when wearing dresses over your jeans was awesome? Okay not as awesome these days (unless you are this girl) but wearing leather leggings underneath your favorite dress is so awesome.
2.)  Button front over a sweater
Classic preppy layering but guess what? It's a classic for a reason – it works.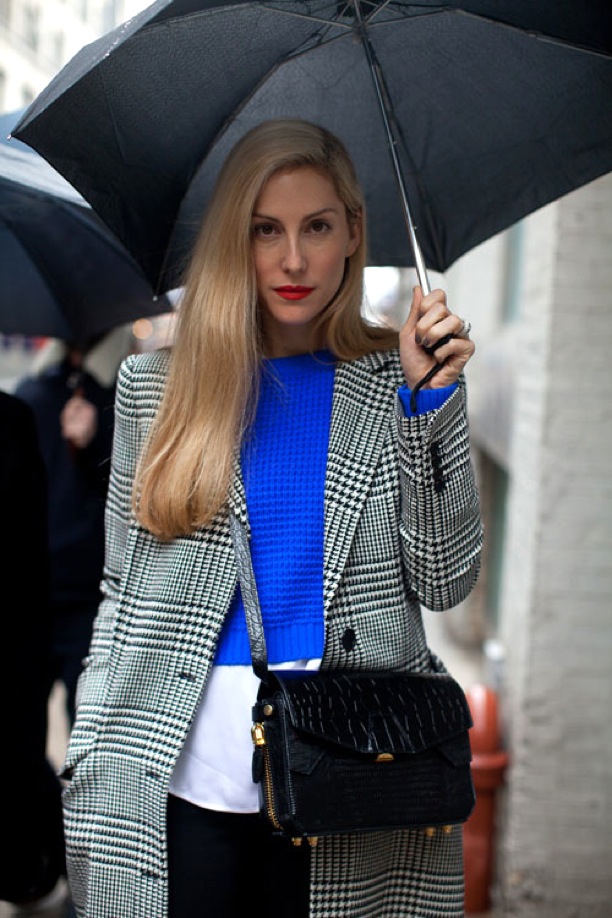 3.)  Turtleneck under a dress
Love this and I've actually been seeing it a lot lately. I am also a fan of wearing a thin turtleneck under a boat neck sweatshirt.
4.)  Shorts over tights
Will this awesome combination ever go out of style? I hope not because it's the perfect way to keep your shorts working all year long.
5.)  Vest over a sweater
I recently styled a client in a chunky cable knit sweater with a leather moto vest on top. It took the edge of the leather vest and the look was really cool and unique.
Vest // Sweater // Skirt // Necklace // Shoes // Hat
6.)  Top with a leather jacket
A leather jacket works with everything! Use this layer to make any outfit infinity cooler.
7.) Tights + thigh high socks
Why not layer up your hosiery with a tights and sock combination. Bonus points for adding more than one pair of socks.
8.)  Stack your rings
Stacked rings are the new "arm party". Get creative and make your own signature stack.
9.)  Layer up your statement necklaces
Make your statement necklaces make even more of a statement by teaming them up. Just make sure there is atleast one common element; this gives the look of one giant necklace.
10.) Skirt over pants
I was too lazy to go into the fitting room at Zara the other day and tried on a skirt over my jeans. To my surprise, this look was awesome.  PS- a flouncy skirt works best.
How are you layering this fall? Would love to hear some creative layering tactics in the comments.
Disclosure: Compensation was provided by Target via Glam Media.  The opinions expressed herein are those of the author and are not indicative of the opinions or positions of Target.