Style Yourself: Office Holiday Party Outfits
'Tis the season to be jolly and merry with all of your lovely co-workers! This can be a blessing or a curse depending on who you work with. Regardless of the office company you keep, you still need dress fabulously. The question is, what the heck are you going to wear?!
An office holiday party is a little different than your run of the mill holiday party. Reason being is you still have to adhere to the office dress code. It may not say it on the invitation but you bet your bottom dollar that's the case.
No need to stress, getting dressed for your holiday office party will be a snap of you follow my simple styling tricks …
Modesty is the Best Policy
Short hemlines and cleavage need to be kept out of the office and all office related functions. Look for dresses with a more conservative cut, like a shift or a sheath dress. Sound boring? Not when it's covered in sequins, metallic, or is in an interesting pattern. You can definitely have fun without showing a lot of skin.
DKNY sequin dress
Keep Your Makeup at a 7
Here is my made up makeup scale … 1 is gym makeup (aka Chapstick), 5 is office makeup, and 10 is event makeup. Keep it at 7 (tops) for an office holiday party. You never go wrong with a bold red lip and a subtly liquid lined eye, as it's always classy and sophisticated.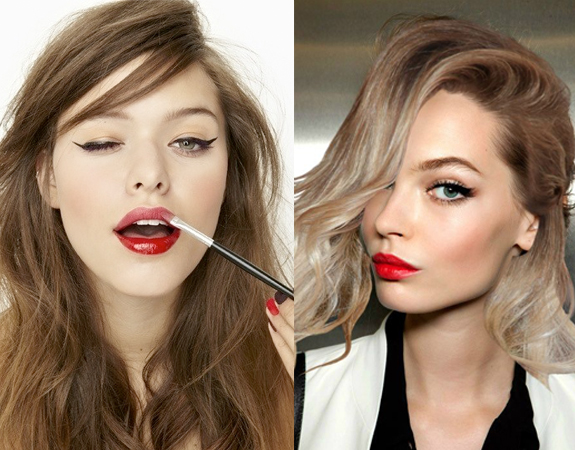 Step up your Shoe Game
I may have made you go modest with your attire but I am letting you cut loose with the shoes. Break out those statement shoes and give your sensible pumps a break.
Make it Malfunction Free
You want to have fun at your office party, right? You know what's not fun? Worrying about your outfit. Make sure you can actually breath, walk, and sit down in your ensemble. I always like to carry a mini sewing kit in my bag too. You never know what could happen when the IT guy has a few drinks …
Gold  // Black // Gray // Red //
Happy Holidays and if you end up wearing a killer outfit to your holiday office party, share it with me on my Facebook page.