Halloween Costume Ideas from Your Favorite Celebrities
Attention all procrastinators: Halloween is today and if you're still not sure what you want to be this year, allow me to offer these celeb inspired suggestions. As usual, I did my homework and found some awesome costume ideas that will be easy on your wallet. Most of these costumes are easy to replicate and you probably have most of this in your closet. Let's get inspired, shall we?
Brooke Shields dressed up as Uncle Fester from The Addams Family. I love this idea because it's so easy. Get yourself some white face paint, a speedo cap, and wear your favorite black coat. Oh Oh and don't forget the lightbulb!
Who remembers the show Daria from MTV back in the day? Here we have Katy Perry and Shannon Woodward as Jane Lane and Daria. 90's awesomeness in full effect. Get a short black wig & a red blazer with black skinnies for Jane Lane. Daria requires a red wig, green blazer, and a plaid skirt. Don't forget glasses and backpacks and a pissed off look on your face.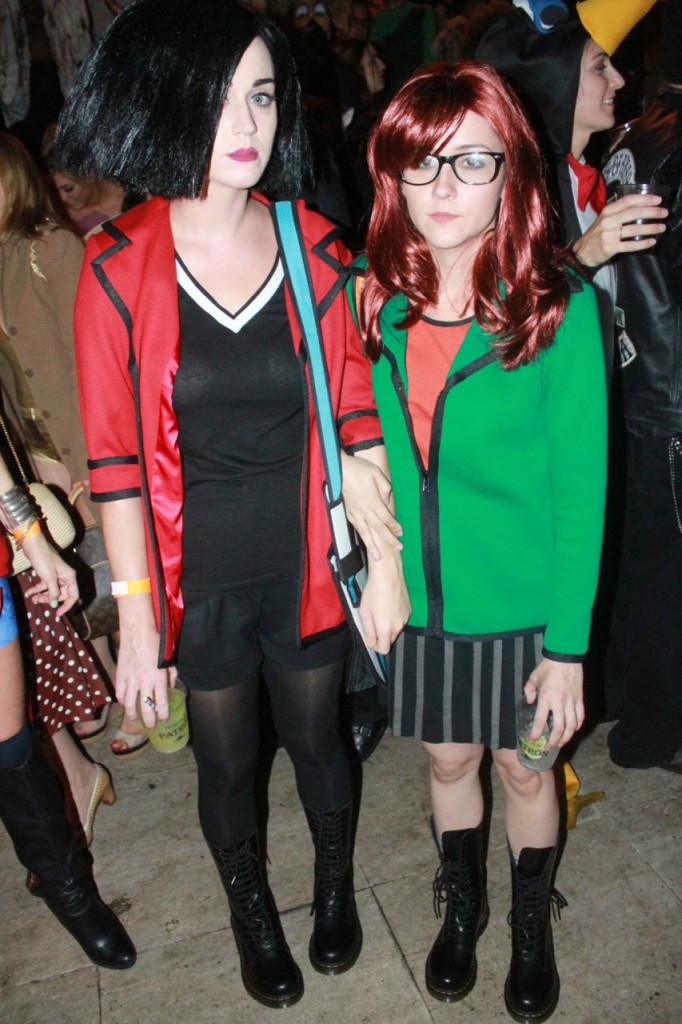 Here is Kelly Rowland as Rosie the Riveter. All you need to transform yourself is a red bandana, tie up that chambray shirt in your closet & throw on your favorite jeans and BAM! Instant Rosie the Riveter. Oh and red lipstick can pull this look all together.
Gwen Stefani went as a Pink Lady from Grease. You too can think pink. Just wear black leggings (high-waisted), black pumps, black crop top (or tie up a black button up), and throw on a pink jacket and you're the T-Birds leading lady.
Julia Roberts' niece, Emma Roberts, is dressed as a character her own aunt played.  Grab your cropped white tank, blonde wig, thigh high boots, & wear a blue skirt (tie-die if you have time!). Put all that together and you'll be Pretty Woman, walking down the street, literally.
Inspired by the Great Gatsby, Lauren Conrad is rockin the flapper costume. To get this look, think fringe. Fringe dress or skirt with a pearl necklace, feathered boa, long sleeved gloves and of course, red lipstick! For an added touch, get a feathered headpiece.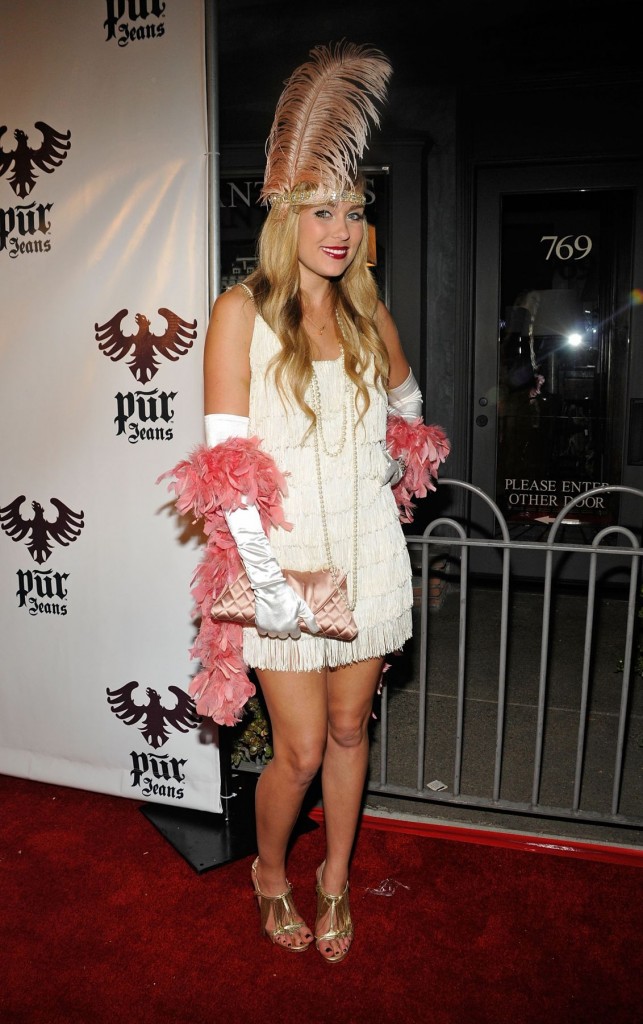 Ballin on a budget? Look how simple this Dora the Explorer costume that Jessica Alba put together. Orange shorts, pink shirt, short wig, and a backpack. Plus, you'll be super comfy in your favorite sneakers.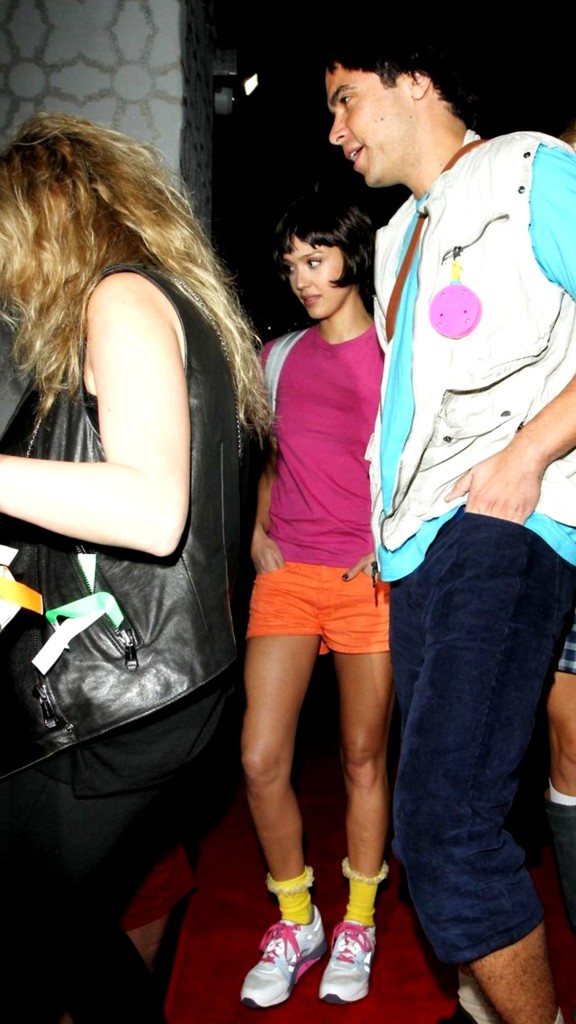 With social media being as crazy popular as it is, why not be a selfie like Beyonce did here? You can literally wear whatever you want, just make the cardboard cut out frame like Instagram! Who knows, maybe you'll get more friends and likes? #bestcostume #yourwelcome
When in doubt, wear a mask! (I wish this applied to my everyday life when I have a bad hair/makeup day) Stacy Keibler went for a masquerade look, but you can always find a scary mask, throw it on, and keep people guessing all night long.