How to Stylishly Wear Faux Fur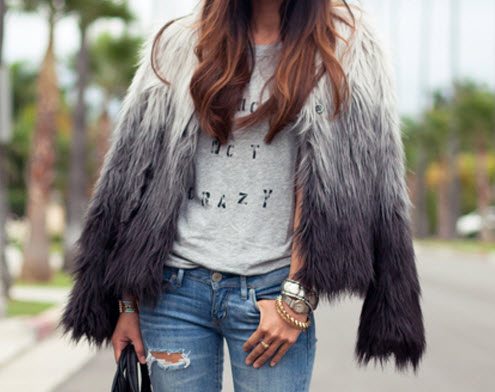 I'm not gonna lie, when it comes to fur my eye prefers the real deal, but my heart is all about faux. Here is the deal with faux fur, it can either look really awesome or really hideous. The success of your faux fur is dependent on two things: how you buy it and how you style it.
Go really real (looking) or really fake (looking) – When it comes to faux fur there are some amazing fakes out there. For example, Lanvin makes some pretty convincing faux fur coats. The worst crime you can commit is buying a really crappy faux fur that is meant to look real. Tacky city! If you have a limited budget, make your fake really fake by going for a unique cut, color, or texture.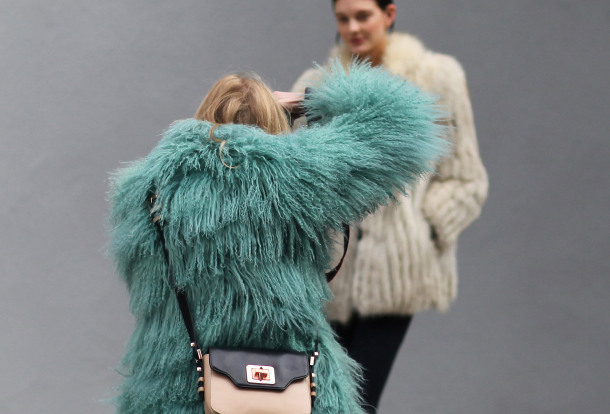 Get colorful – A bold color is the perfect cover-up for a faux fur jacket. Not that there is any shame to wearing faux fur but it isn't it more awesome for someone to notice an amazing color and not a less than fab feeling coat?
Style creatively – A faux fur sitting all alone on a rack can look really tacky a first glance. However with some creative styling you can really bring that tacky monster to life. Enter fantasy land when styling your faux fur – get crazy. I'm fine with it.
Want the real deal but feeling bad about it? I get it real fur is really nice but it's not so nice for the animals. There are better ways to wear real fur. Going vintage is one option. You can also look for a fur that is made by shaving the animal instead of killing and skinning it. Zadig and Voltaire made some amazing shaved rabbit fur coats a few years back. No word on if they are coming back this season but if they do, definitely pick one up.
There you have it, a few tips for wearing faux fur fashionably. Have a tip? Don't keep it to yourself. Leave it in the comments section below.