10 Ways to Wear Plaid This Fall
Plaid, definitely ranks in my top 5 favorite things about fall. There is something magical about this classic print that makes my fashionable little heart flutter. Perhaps its the versatility. I mean what other fabric can be pretty, edgy, and classic? Don't sleep on plaid this fall because it's more awesome than ever. Here are 10 inspiring ways to wear plaid this season …
With leather. Just a pop of plaid does wonders for this edgy-eclectic look that the Man Repeller is rocking with ease.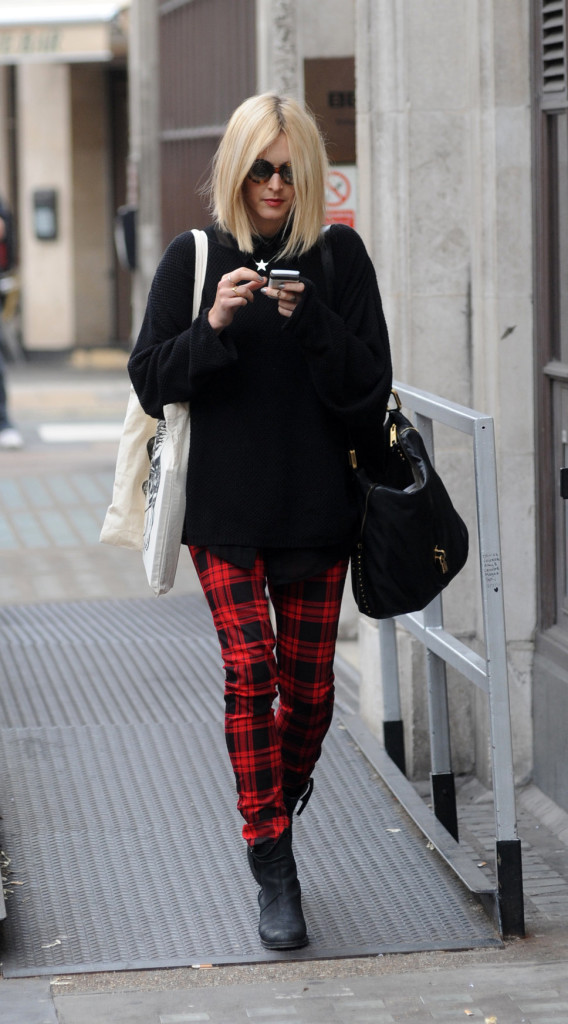 Punked out. Tough boots and an over-sized sweater edges up these plaid pants just enough to look punk without making it look like a costume.
Celine takes plaid to the next level for Fall 2013. This garment is flawless! Plaid at it's finest. PS- Love the pop of leopard with the shoes.
Plaid on plaid. Mixed prints gone plaid. Love how she is incorporating the classic trench – it's the perfect piece to tone down the crazy.
atlantic-pacific.blogspot.com
Plaid gone preppy. Layered over the chambray and paired with a tulle skirt is so modern preppy. It's like she jumped right out of a J. Crew catalog.
Monochromatic plaid on plaid. Here is another way to mix your plaids but this version is far more classic. Why? The fact that the two plaids are in the same color family and the neutral anchor pieces (white coat and gray sweater). Love this look.
Plaid as outerwear. If you aren't into wearing plaid clothing, try a cute piece of outerwear like this plaid coat that looks like a dress.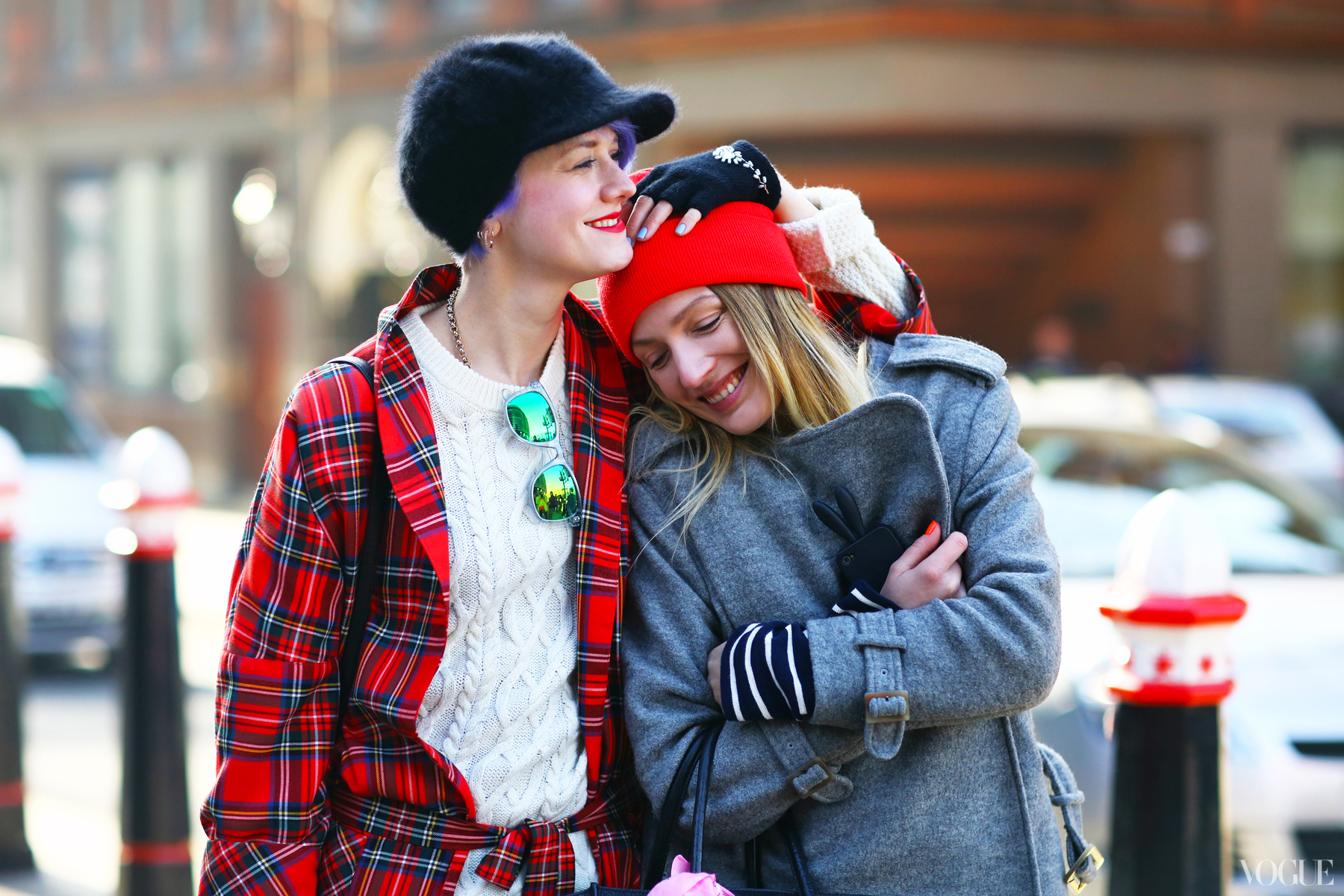 Photo via thefashionmedley.com
Plaid gone mad. Don't take your plaid so seriously. Make is a little kooky with fun layers and wild accessories.
Photo via thefashionmedley.com
Classic plaid. This is how you do a poncho! Classic, stylish, and the boots are spot on.
And finally, in the very first photo above. Take a longer length plaid skirt and edge it up with trendy accessories to make the look more modern.