10 Ways to Wear White After Labor Day
You know that old rule … You can't wear white after Labor Day? That rule is just that – old. You absolutely can wear white after Labor Day as long as you follow a few simple rules.
Rule #1- Mind your materials. Wearing white during the fall and winter months is perfectly fine as long as the materials you are wearing are suitable for those seasons. Linen and the likes aren't going to fly, so put those garments away until next season.
Rule #2- Accessorize accordingly. Even if your materials are "winter worthy" you still need to be very careful when accessorizing your white ensemble. Stay away from bright summery colors and pieces that scream summer.
Rule #3- Look cold! Ok, that sounds weird and vague so here's the deal. Save your winter whites for days where it's actually cold. It may be fall right now but in most parts of the world it's still pretty warm outside. If you break out the winter white too soon it will look like you missed the "hey, summer's over" memo.
Those are really the only rules. Not too bad, huh?
Now I have 10 inspirational images to get you excited about wearing white after Labor Day.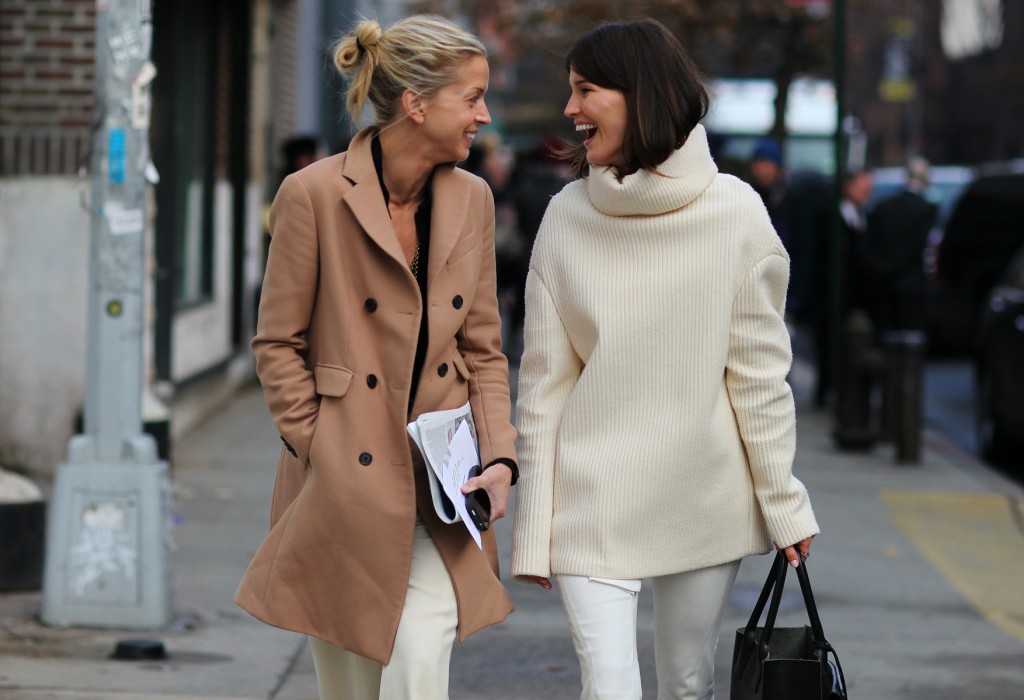 Photos credits – Vogue // Toronto Shopoholic Blog // Stockholm Street Style // Fashion Style Guru // Fashion Diva Design // Moicontrelavie // Fashion Over Reason // Collage Vintage