Designer Dog Carriers to Covet
It's no secret that I am obsessed with my puppy Yohji. He is my dog child and he is spoiled rotten. It's luxury all the way for my pup – the best food money can buy, the fanciest vet in Los Angeles, plenty of harnesses, hoodies, sweaters, various collars, leashes, and perhaps the most important buy … the doggie bag.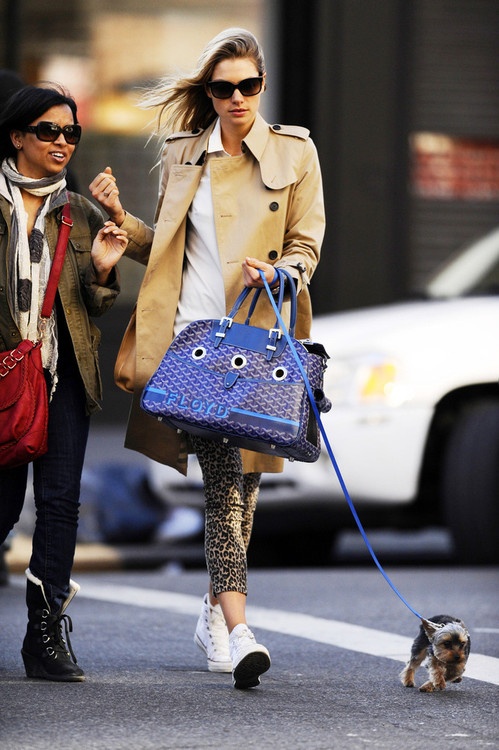 Yohji is a toy breed (a Papillion), which means I can carry his fancy ass in a bag. Not any bag will do either; I'm the one carrying it after all, so I splurged on a bag from Barneys. It's leather, structured, and it's beautiful. The amounts of compliments I get on the bag are unreal. I swear I get more compliments on the dog's bag than I do on my own. *sigh*
I've had Yohji for 9 months now and I'm already considering adding another bag to "his" wardrobe. Yes, I know I am insane. Here is the problem; the number of luxury dog bags in the world is extremely limited. I've scoured the web and came up with a couple of contenders.
Now, all of these bags are crazy expensive but you know me! I'm all about luxury for less, so I've tracked down these luxury bags for less on eBay. Holla!
Louis Vuitton dog carrier on eBay
Burberry dog carrier and accessories on eBay
Gucci dog carrier and accessories on eBay