LA Luxury Consignment Shopping Guide
As a master level luxury bargain shopper I will go into the trenches for a deal. My regular retail haunts range from high-end department store outlets to department store alternatives like TJ Maxx and Marshalls but did you know I also score quite a few deals at consignment stores.
In the words of Mugatu, consignment stores are "so hot right now". Purchasing "used" clothing is no longer taboo. It's actually eco-friendly and a great way to get designer duds for less.
In LA luxury consignment stores are plentiful. Here is a round up of my personal favorites.
Decades: This is the best of the best when it comes to luxury consignment. It's a beautifully curated store (no crap slips through the cracks here) with amazing customer service. This is also the best place to find a deal on Chanel bags and jewelry.  I shop here all the time for my clients. It's my ace in the hole.
Entre Nous: I discovered this store a long time ago but for some reason I just started shopping here a few weeks ago. Um, amazing. Don't be fooled by the vintage store vibe because there are some true gems here. Also, the prices are amazing – best in the city if you ask me. I purchased an amazing Givenchy cuff here and spotted a Chanel jacket for $495.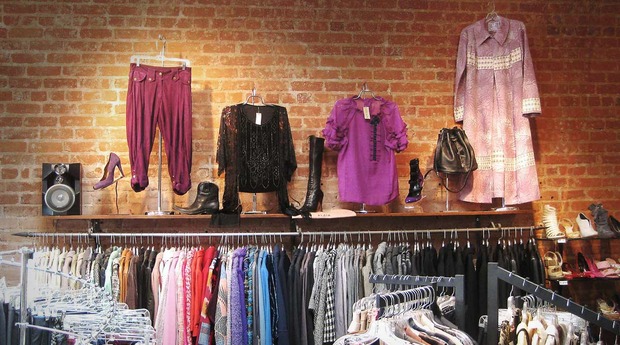 Ampersand: This Larchmont boutique has some next level amazing stuff. I mean – amazing! I stopped in this past weekend and wanted pretty much everything I saw. The only thing that didn't impress me was the prices. A little too high based on my shopping experience. The prices are actually a good thing if you are consigning, you probably make a decent amount of cash on your old designer goodies.
Resurrection: I've only shopped online at this boutique so based on that I can tell you this- they have a great selection of edgier designer pieces. Pretty much obsessed with this Versace safety pin bag.