Fab Finds at Marshalls: Nudes and Neutrals

It's time for my final spring wardrobe post from Marshalls. Enter legit sad face here. I had so much fun coming up with looks using amazing designer finds from Marshalls.
Blouse, Jeans, and Bag from Marshalls
I wore today's outfit out while shopping for clients and I must say, the look was quite a hit. I raked in a ton of compliments!
This week's trend is the nudes and neutral trend. My goal was give ordinary neutrals a soft and springy feel. I based my look off of these amazing floral jeans. Loving how the neutral palette keeps them from being so in your face.
I kept it neutral (obvi) with this versatile black tie-waist blouse, which I love. This blouse will definitely be making multiple appearances in my wardrobe.
Accessories wise, this nude and black fold-over clutch was a must have. So in love with it. I added my own hat and shoes to give the look that signature Lauren flair. Also … I was having a bad hair day and I need to run around all day so comfortable shoes were a must.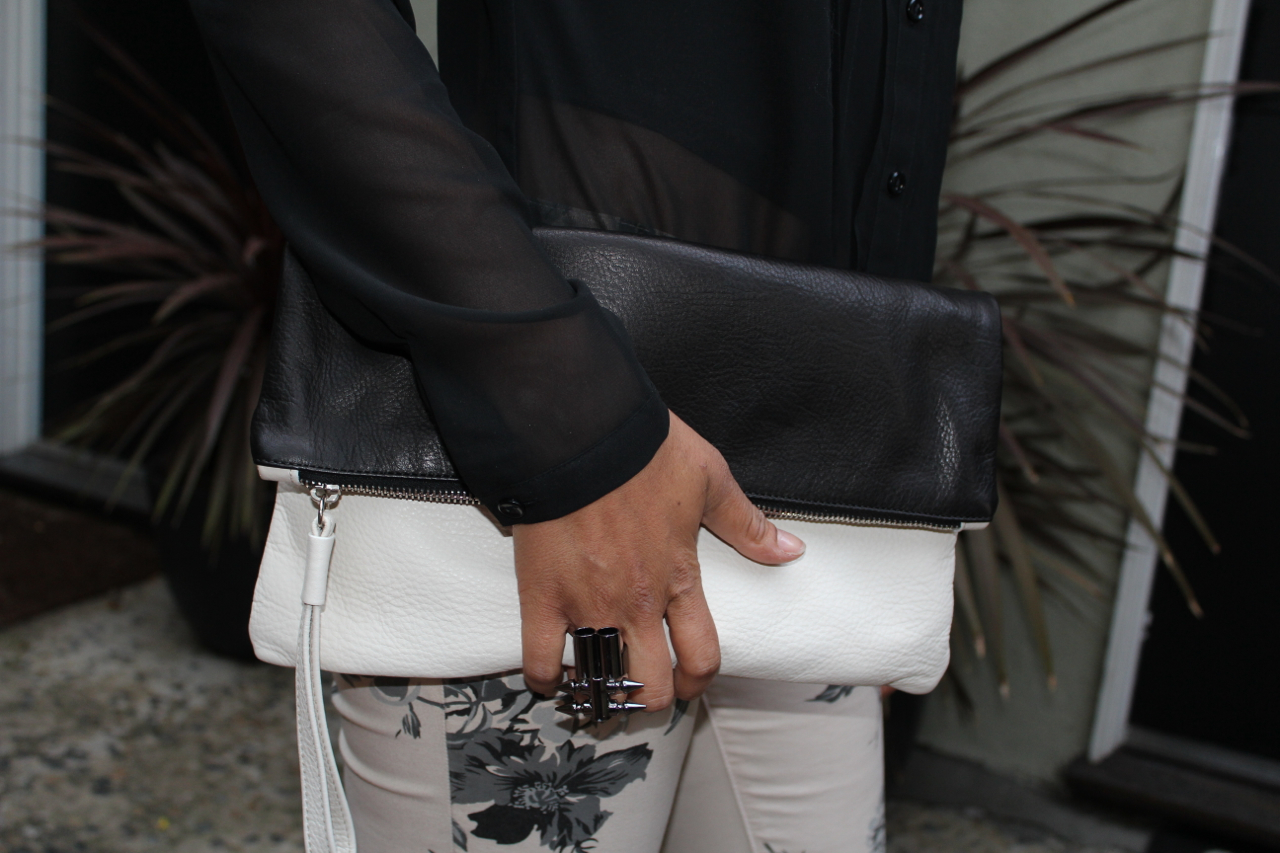 Are you finding amazing deals at Marshalls? Share them with the world by using the tag #FabFound on Twitter, Facebook, and Instragram for a chance to win a $50 Marshalls giftcard. If you've ever been to Marshalls then you know just how far you can stretch a $50. For more details visit Marshalls Facebook page.
Marshalls has the hottest brand name and designer items that turn every day into an occasion for fabulous. https://www.facebook.com/Marshalls
 Disclosure: Compensation was provided by Marshalls via Glam Media.  The opinions expressed herein are those of the author and are not indicative of the opinions or positions of Marshall's.