Become Boho Chic in 4 Easy Steps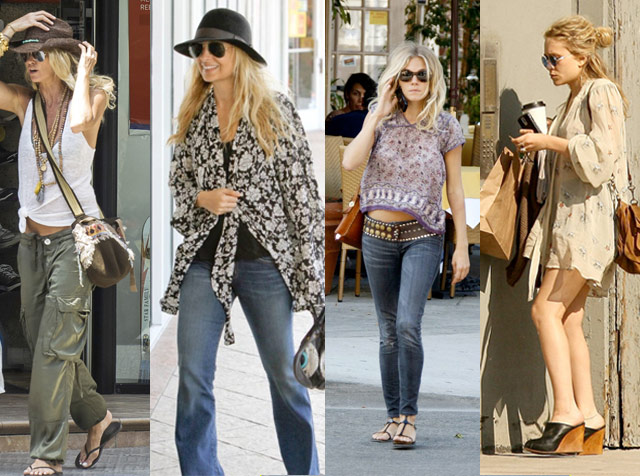 The boho chic look has been going strong since the early 2000s. Style icons like Nicole Richie, Sienna Miller, the Olsen twins, and Kate Moss wear the trend like a pro. You can wear it to too with my 4 easy steps to becoming boho chic.
Step 1: Matching is for the birds! Have you ever known the Olsen twins to give a second thought to matching? Didn't think so. Mixing metals, combining black and brown – are totally okay when it comes to this look.
Read the rest of the steps over at Glam.com on my Personal Style 101 column.