Saint Laurent Goes 90s Rock
In case you are new around here, know this … I love the 90s! Perhaps it's because I was a teenager in 90s. PS- I pretty much hated my teenage years. So maybe my love of the 90s is just me re-living all the fun I missed back then.
Marilyn Manson, Courtney Love, Billy Corgan, and Kurt Cobain got me through my teenage years. In fact, I have a vivid memory of me sitting in the back of a school bus on the way to a football game blasting Mechanical Animals on my Discman ('memba those?). What makes the story even more hilarious is the fact that I was a cheerleader. Go ahead, yuck it up.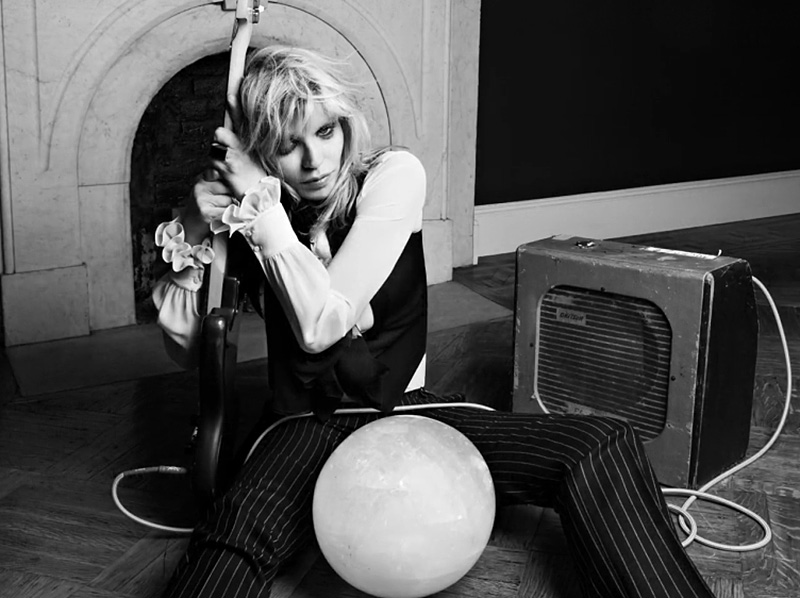 It's funny how life comes full circle because today I know, quite well might I add (wink wink), Marilyn Manson's stylist.
Now that we've taken that fun trip down memory lane- lets get to the point of this whole post. How awesome is the new Saint Laurent campaign by Hedi Slimane? It stars a few of my 90s rock favorites including Courtney Love and Marilyn Manson. Say what you will about Saint Laurent's latest collection, this ad campaign is pure genius.
Photos via- If It's Hip It's Here