Re-Work Your Wardrobe to Create a Unique New Look

I've teamed up with Diet Dr Pepper for their One-of-a-Kind sweepstakes and I couldn't be more excited. Last week I chatted about my one-of-a-kind style (you know designer pieces for less, hats, sick shoes, etc.) but what I forgot to mention is how I am constantly re-working existing pieces in my wardrobe to create a brand new look.
I like to utilize every piece in my wardrobe. I'm not a wear it once and throw it away type of girl. I love the challenge of bringing new life to an older garment.
For example, my Calvin Klein sequin maxi skirt …
Left, during NYFW with a Rick Ross tee shirt and an ASOS jacket
Right, for Rimmel London with a Bess tank and a Helmut Lang vest
Oh look, here is that ASOS jacket again but this time remixed with a maxi dress…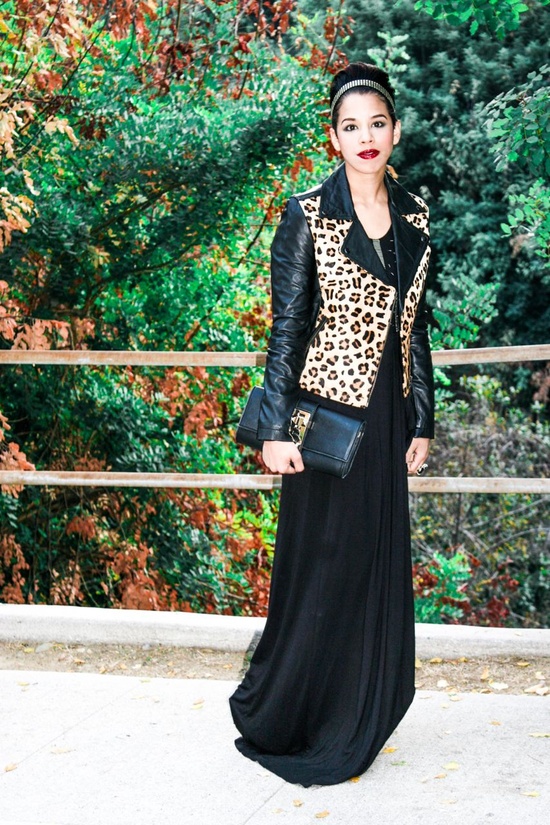 I've re-worked my Burberry leather pencil skirt countless times but here is an example of me taking it from day to night …
Left, with an Equipment blouse and a Vince sweatshirt
Right, with a Celine peplum top and Zara gloves
That's how I re-mix my wardrobe to create a one-of-a-kind style. How do you re-mix yours?
Oh and be sure to jump on the chance to win one of thirty amazing one–of-a-kind prizes by entering the Diet Dr Pepper One-of-a- Kind Sweepstakes.
With delicious one of a kind taste and zero calories, Diet Dr Pepper is as unique as you are. We know it's a long road to get to who we're meant to be. Along the way, we make choices, we make mistakes, we get up, and we keep going. And like an amazing work of art, we become one of a kind. At Dr Pepper, we celebrate all that makes us an original, from your unique style to adventurous spirit. To check out more one of a kind stories, watch our films at www.youtube.com/drpeppervideos
Disclosure: Compensation was provided by Diet Dr Pepper via Glam Media.  The opinions expressed herein are those of the author and are not indicative of the opinions or positions of Diet Dr. Pepper.