Best of 2012: 'Twas a Good Year
2012 and I got along together like peanut butter and jelly. I am so grateful for all of the amazing opportunities that came my way this year. I am looking forward to finding out what 2013 has in store for me. Thank you to all my readers and clients for the support this year. Happy New Year.
Here is my year in review … Please note this was probably more fun for me to write than it is for you to read. Hehe.
Westfield Australia– 2012 kicked off my first actual on-air experience … a real live television commercial for Westfield Australia – two commercials, actually. This experience helped me get over my crazy fear of  being on camera and it was glorious. That day forged the path for a big on-camera year for me. Thanks, Westfield.
Personal Styling 101 at School of Style– This year I shared my experience as a personal stylist with students at School of Style. The class such a hit that I now teach it every 3 months in LA and every 4 months in New York.
Kohls Spring Trends– After styling 5 outfits relating to the top spring trends using garments from Kohls, I flew to the big apple to film a Kohls Spring Trends video! In the video I styled two looks for the open-knit trend. That video is definitely one of my favorites of the year.
eBay Fall Trends– More trends, more videos … I had the most awesome time styling two key fall trends using garments that I found on eBay. Another fun styling experience that ended with me flying to NYC to shoot a super-cool video. Guess I'm cool with being on camera now 😉
Westfield Style Tour– For a second year in a row, I packed my suitcase and traveled the West Coast with Stacy London and the girls from Style for Hire. On this magnificent mall tour we styled hundreds of women using clothing from Westfield Mall.
Marshalls Fashion Face-Off– You know I love a deal so I was beyond excited to partner with Marshalls this year for a fashion face-off. In this face-off I styled outfits that featured items that I found a Marshalls including booties, blazers, Equipment blouses, and colored jeans.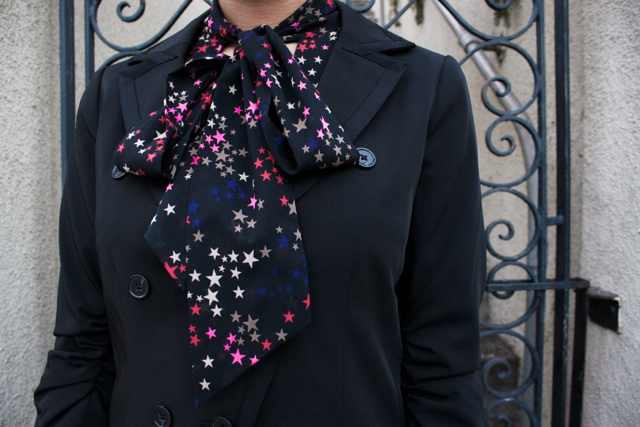 VH1 Couples Therapy– Perhaps my most memorable working experience of the year, being on VH1's Couples Therapy as an on-air stylist. I styled "Teen Mom" Courtney Stodden. Need I say more?
Ford Escape My Life Web Series– 2012 marked my first time driving in New York City! I headed to New York to film a three episode web series with Ford Escape. No one was hurt in the filming of the web series.
Rimmel Stay Glossy Styling Competition– My most recent adventure was styling 8 looks for Rimmel London's Stay Glossy lip glosses. I created 8 looks with 8 custom lip colors to match. Will I win the challenge? That would be a sweet start to the New Year.

Styling at the Emmys– Another new experience for me was styling for the Emmy's. The rush I got from seeing my client talking to Juliana on the red carpet was insane!!!
Styling icon and fashion model Beverly Johnson- What can I say about working with Beverly Johnson? How about that she is an icon and it was an honor to style her.
Style Commentator for Grazia and Style Watch- It's always been a dream of mine to provide semi-obnoxious fashion commentary and this year my dream came true. I got to be a part of Grazia's Fashion Jury and I also got to provide fashion chatter to Style Watch.
And finally … my mug ended up in WWD. So cool!