Advice for Finding Boots for Wide Calves
A common shoe dilemma with many of my clients is finding boots that fit over a wider set of calves. When my clients have a problem, it's my job to solve it. So over the years I have perfected the art of finding cute boots that accommodate larger calves. With that being said, here are my tips for finding the perfect pair of non-heinous boots plus a few of my favorite boot options.
1.) Shop on Nordstrom.com – In my experience Nordstrom has the biggest and best selection, so that is where I start my search. Another great place to look is Zappos and Piperlime.
2.) Look for stretch– Finding a stretchy panel on a pair of tall boots has become more and more common. This back panel will give you up to three additional inches of space.
3.) Add your own stretch- If you find a pair of boots that you absolutely love and they just don't fit, head over to your local cobbler and get them to add in a panel or a smaller triangle of elastic at the top of the boot. This relatively inexpensive fix will expand your boot options immensely.
4.) Go custom- I save this option for my extra wealthy clients but it's still worth mentioning- get a pair of boots custom made. This will run you anywhere from $2000-$2500 per pair but they will fit you perfectly and the comfort level will be off the charts.
5.) Ask for help- The people on the sales floor know their stuff so don't be afraid to ask for help. Think about how many people they work with each day that are shopping for boots. They will know which brands will work for you and which boots come with a little extra room.
Check out a few of my personal favorites that I have shown to my various clients. All from Nordstrom …
Martino Back Lace Boots $199.95
Me Too 'Dasha' Boot $159.95
Isaac  Mizrahi 'Amit' Boot $288.95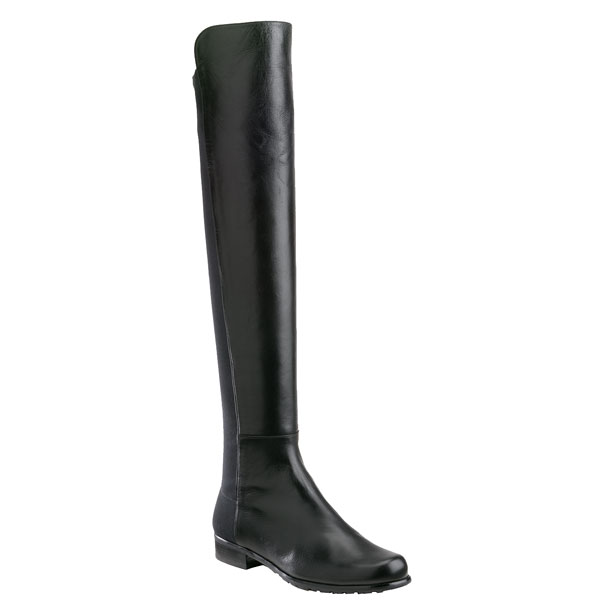 Stuart Weitzman '5050' Boot $595