Genius Alert: Bootights
I love it when I'm introduced to a new and totally awesome product!
This "why didn't I think of that" product is called Bootights. Bootights combines a classic tight with a more padded sock – all in one. Now you can comfortably rock a pair boots with tights – no way silly layers or holes in the toes of your tights. Genius!
What is even more awesome is that Bootights come in a variety of colors and patterns, so you aren't doomed to having one pair of practical tights. Pretty awesome.
Here I am rocking a pair of Halsted bootights. You like?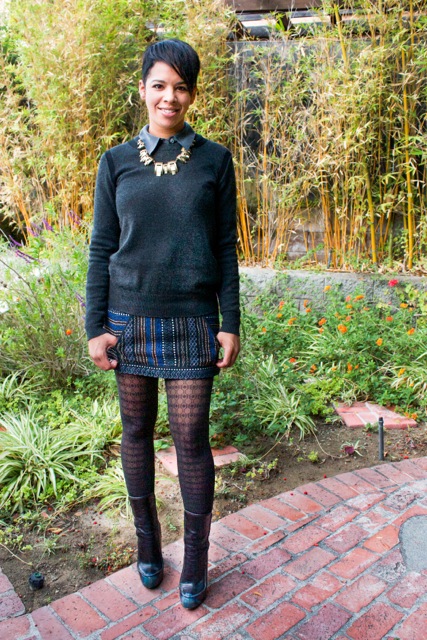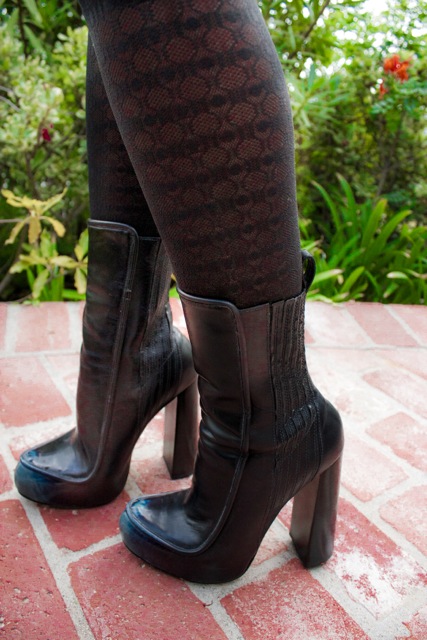 Boots, Alexander Wang (similar)
Skirt, Gryphon (similar)
Sweater, Dolce & Gabbana (similar)
Shirt, Equipment (similar)
Necklace, J Crew (similar)
Tights, Bootights