Chic for Cheap: Kirna Zabete for Target
Today I went on a cleaning supply run at Target and decided to take a closer look at the Kirna Zabete collection for Target. I had scoped out the collection when it first came out but didn't have the time to try everything on. It was a quiet day at Target so I decided to have some fun.
Design wise the collection is awesome. There are some really fun prints and cuts to choose from. However at the end of the day, it is Target so the fabrication isn't always the best. I took a few items into the fitting room including a button down top, a secretary blouse, a high-low skirt, a jumpsuit, a lace long sleeved top, and a hat. I also grabbed a top from the Converse line at Target too (it reminded me of the most recent Dries Van Noten collection).
Loved the button down top! I didn't end up getting it but I am already regretting that move. The polka dot blouse was cute but the metallic threads made me itch. The high-low skirt was super cute but wasn't a win for my body type. I absolutely loved the lace long sleeved top and purchased that. Also on my purchase list was the black and white spotted hat – so awesome!
And unrelated purchase was the top by Converse. I layered it over the lace top from Kirna Zabete and it looked awesome. Definitely going to wear that outfit ASAP.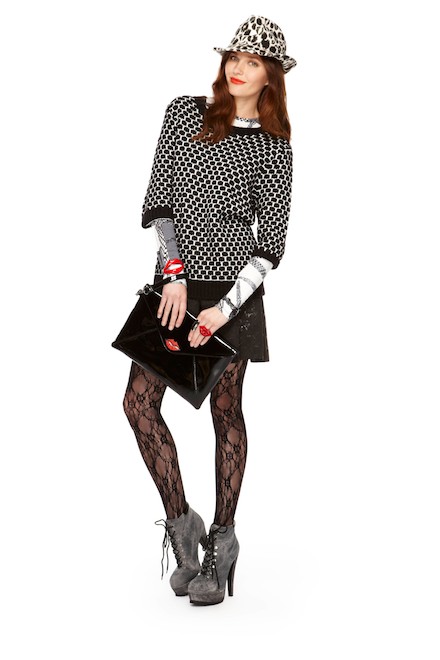 Fitting room shots from Instagram (@laurenmessiah)