Dress My Body Type: Hourglass
Ah the hourglass, the most enviable of all the figures. The hourglass shape is what all other body types work to attain. Since its so enviable it should be easy to dress, right? Wrong. I am one of lucky 7% of people who have this body type but honestly, at times I do have trouble dressing it. Like any body type that contains curves, if you dress it incorrectly you just added 10lbs to your frame without lifting a single doughnut.
You know me, the beacon of fashion hope, I come with a solution. The key here is play up your curves will extenuating your waist. Small looking waist equals a small looking you.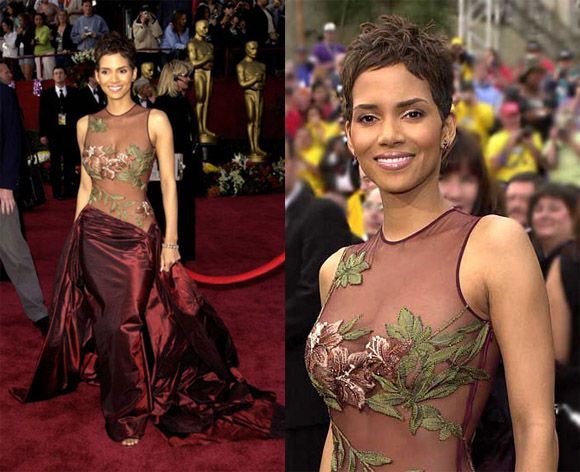 So what do we hourglass girls need to do to best show off our curvy little bods?
– Highlight your curves and your waist. Clothing that fits close to your body (not sausage casing close) is best for hourglass girls. Garments that fit close will show off your natural symmetry. Other body types need to fake symmetry with voluminous clothing.
Both dresses pictured fit close to the body and accentuate the waist.  Brown dress by Helmut Lang, grey dress by Gucci.
– Tailored details are your new best friend. Structured cuts, stiffer fabrics, and seaming will help you flaunt your curves. If you decide to wear a top that is flowing and doesn't hug your body, just add a structured jacket over top and you are all good. A tailored blazer can easily shave 5lbs off your frame. Definitely invest in a great black blazer, it will be worth every penny.
This Herve Leger jacket is structured and nips in at the waist for that perfect hourglass accentuation.
Vivienne Westwood also make a great curve highlighting blazer. I am loving this one (I have the vest version in black)
– Stay classy, San Diego. Curves are totally sexy and awesome but girls, we must use our precious gift in moderation. If you dress too sexy or wears too tight people will start getting the wrong idea.
– Step away from the tent dress! Its every curvy girls obsession (well at least mine) to wear those billowy styles that are always in style. I have one thing to say. Step away! Tent dresses and garments that have no structure will make you look heavy. Do you really want people asking when you are due?
Seriously, what were they thinking … covering up a great figure with an unflattering tent dress?
Now on too some fashion do's and don'ts …
Do:
– Find items that accentuate the narrowest part of your waist
– Wear garments with vertical seaming
– Try mid-rise, boot-cut pants. They are the most flattering as they slim the hips and thighs
– Wear asymmetrical cuts as they won't "over accentuate" your girls
Don't:
– Wear shapeless garments
– Avoid micro minis and extremely plunging necklines
Must-Haves:
– A wrap dress
– V-necks that show cleavage (but not too much)
– Garments with a structured waist or a belted waist