Beauty Report: Shiny. Pretty. Glittery. Magic.
I'm no beauty buff but lately I've been obsessed with Chanel makeup. Obsessed. When I was in San Francisco earlier this month I popped into the Chanel store and found the most magical eyeshadow ever. It was wonderfully whipped pot of black glitter eyeshadow from the Fall 2011 collection. I resisted the urge and left it in the store. Why on earth would I need glitter eyeshadow?
I couldn't help but remember being sixteen and coating my eyes in drugstore glitter gel (it came in a lip gloss-like tube) before heading off to work (to tutor children). My Mom would always try to persuade me to take that nonsense off of my eyes. I of course, didn't listen. Today I realize how ridiculous it was was to sport cheap-ass CVS glitter eyeshadow to work.
Note the cheap-ass. If you are wearing Chanel glitter eyeshadow it is perfectly okay. Why? Because Chanel is the epitome of timeless class. The glitter is subtle, sexy, and perfect. How do I know? Because I bought the said eyeshadow earlier this week and I now need every single color.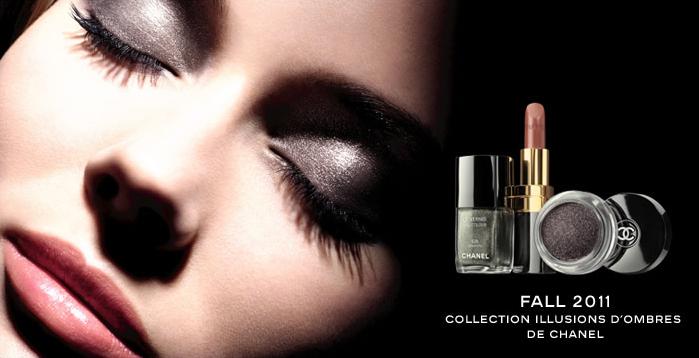 Chanel beauty behind the scenes …
And after snagging a copy of Viktor magazine with this stunningly beautiful cover … I can't help but love my new cosmetics even more!