How to Stylishly Wear a White Button Down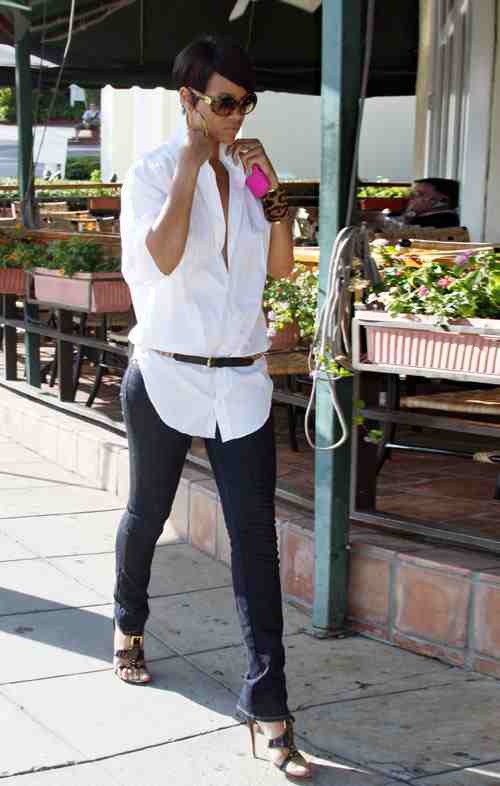 Q- I saw this picture of Rihanna wearing this over-sized shirt and I ran out and bought a white buttoned down mens shirt. Now that I have mimicked this look, I cant think of any other ways to wear my shirt. Can you give me some ideas please?
A- Great question. I have an over-sized white tee in my close that I am always trying to find the energy to style. This question got me off my lazy ass. Here are too options. I also really like wearing mine with a tube dress (Rachel Pally) and ballet flats. Its a simple weekend look.
Look #1 is suitable for going out and Look #2 is perfect for kickin it on the weekends …