LA Fashion Week: Sjobeck 2010
Tonight I threw on one of my favorite Betsey dresses and my leather motorcycle jacket and headed over the Live! On Sunset for the Sjobeck Spring 2010 show. I'm not really familiar at all with Sjobeck but I am familiar with Live! On Sunset (its where I taped these videos) so I just had to stop by.
The whole set up was kinda cute (sand on the runway, giant beach ball, and a cheesy Beach Boys cover band) but the whole thing was totally not my scene. I mean I am not really a sunny beachy person and I am certainly not a West Hollywood person either (not anymore at least).  So to be honest, I was pretty bored.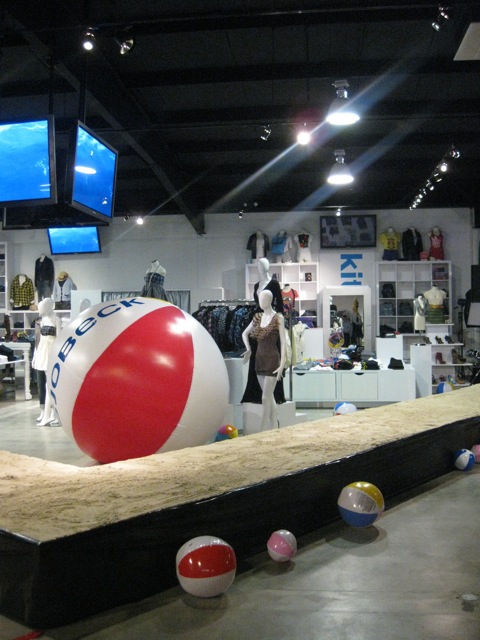 The clothes were fine but totally not my style. Warm weather basics, wide yellow and blue stripes, and jersey maxi dresses walked barefoot down the runway. I wouldn't laugh the clothes out of my closet if they came by to hang out but I certainly wasn't blown away by them.
One interesting thing to note, Lauren Conrad was there. I am not a Hills fanatic or anything but I was shocked at how pretty she was in person. She had on leather leggings, a black blazer, and a Chanel shoulder bag. Cute girl.
Well, that's all I have for that show. More shows on Monday so stay tuned.