Wedding Style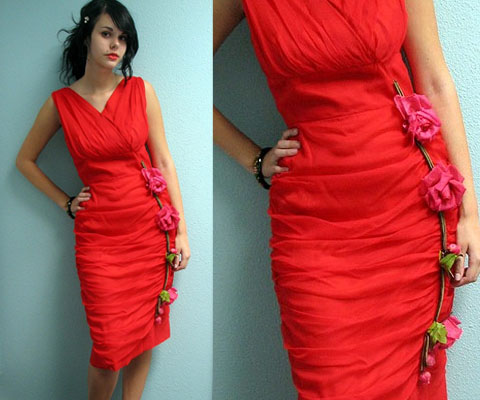 Q- I am going to a wedding at the end of this month and just bought this gorgeous dress from Etsy and was wondering what I should style it with, like what kind of jewelry or maybe a cute hair piece. Oh and what shoes to do with the dress as well. The wedding is semi-conservative so I don't want anything too flashy, but I love to push the envelope and wear something daring. So please help!
A- Lucky for you that dress is already accessorized with that awesome floral detailing, so you actually don't have to do too much to it. I would actually do something pretty simple with the accessories.  A pair of peep toe pumps, a delicate bracelet, and sparkly barrette or a thin headband. Oh and clutch, you're gonna need a clutch. Something like this:
Great choice for the dress, btw. Have fun at the wedding.