Gossip Girl Look For Less: Serena Van Der Woodsen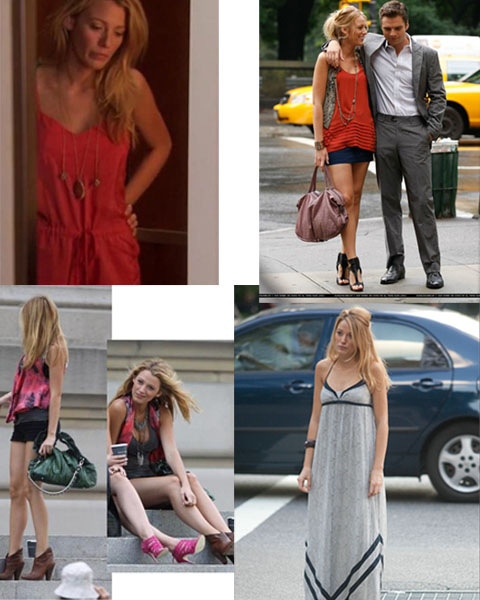 Q- I am absolutely loving Serena's wardrobe in season 3 of Gossip Girl. Could you please find me some cheaper (no clothing item more than $100) alternatives for some of these outfits? Thanks so so so so much? Also how could I update these looks so they are appropriate for a fall (that still has hot weather)?
A- Serena has been looking kinda cute for season 3, hasn't she?! Here are her looks for less (each piece under $100) and a little commentary on how to work these looks into fall.
Look #1: To work this one into early fall, just add a boyfriend blazer and you are all set.
Look #2: To warm this look up, add a black cardigan with the sleeves rolled up and swap out the sandals for flat boots. If you want to go really crazy, add a hat 🙂
Look #3: Too cold for shorts? Add skinny jeans and tall boots to update this look for fall.
Look #4: Another outfit where simply adding skinny jeans will do the trick and the look will still be very Serena.
To find out where to buy the actual looks from the show, check out my list on ThisNext.