Dear Fashion Kitty, Zebra Questions
I'm going to a fancy wedding in San Diego this May- cocktail attire- and I fell in love with this Derek Lam zebra dress look from a Vanessa Hudgens Glamour photo shoot last summer (June 2008):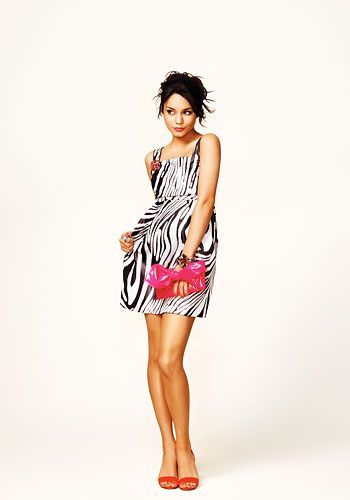 I've found some similar alternatives, but my questions are:
Is zebra "so last year"? Or, how can I make it work, without looking like I'm trying too hard?
What's a good length for me- (I'm 5′ 1″, about 115 lbs.) I found a dress that's kind of zebra but kind of geometric- it's 29″ from underarm, and I'm wondering if it's too long? From what I could tell via measurements, it would reach me about 3-4 inches BELOW my knee- I usually wear above the knee or at the knee. But, maybe I'm limiting myself? Also, I don't want to hem it because it has some pretty details in the back.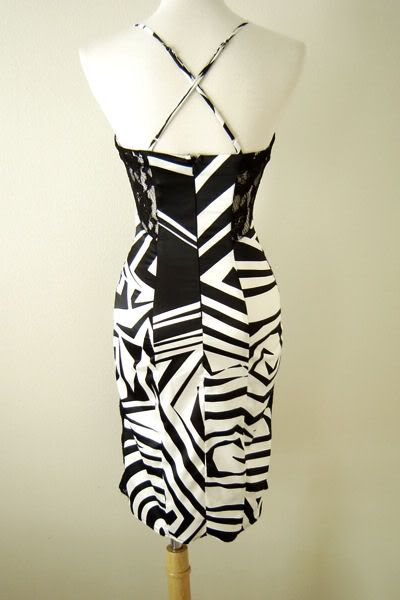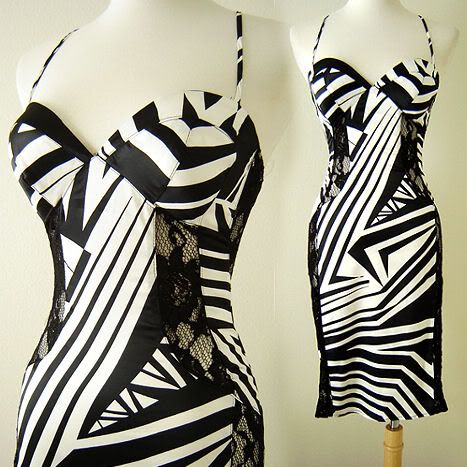 You know my rule when it comes to fashion … If you love it (and I mean love it), wear it. I don't really believe in seasons or what is "in" or "out" when it comes to what I love. I constantly wear dresses that I bought in 2004. Heck, I still have a pair of jeans that I occasionally wear from high school. Of course there are some things that are just "out" and no amount of love can bring them back in, but you know what I am saying.
So basically … Wear the dress! Sure, I haven't see a ton of zebra recently but I have been seeing it, so its totally okay and not all "last year."
As for the length, you're right shortening it might mess with the detail of the zebra print BUT I do think shorter will look better on you. Based on the picture, if you take it up a couple of inches it shouldn't hurt it too bad. You might want to work with some hem tape and a loose whip stitch, that way you can bring the dress back to its original length if you decide you hate how it looks later.
Make sure you add some high-high heels to your outfit and some colorful accessories to pull the look together. Have fun at your event.